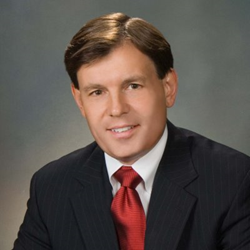 EL PASO, TEXAS (PRWEB) April 18, 2018
Crown Wealth Strategies is a comprehensive wealth strategies firm in El Paso, TX serving clients nationwide, which will host an education breakfast as part of its S.A.V.E. (Service, Accountability and Education) program. This time, Elizabeth Dipp Metzger, president and owner of Crown Wealth Strategies, invited distinguished Robert S. Keebler as the guest speaker for the educational breakfast to talk about Tax Reform; Impact and Strategies for Personal, Business and Estate Planning. Upcoming May 9th will be when Keebler will be speaking to an elite audience to make sure they gain knowledge, understanding and can clear any doubts about tax reform.
Robert S. Keebler, CPA/PFS, MST, AEP (Distinguished) is a partner in Keebler & Associates, LLP and is a 2007 recipient of the prestigious Accredited Estate Planners (Distinguished) award from the National Association of Estate Planners and Councils. He has been named by CPA Magazine as one of the Top 100 Most Influential Practitioners in the United States and one of the Top 40 Tax Advisors to Know During a Recession. Keebler's practice includes family health transfer and preservation planning, charitable giving, retirement distribution planning, and estate planning. He frequently represents clients before the National Office of the Internal Revenue Service (IRS) in the private letter ruling process and in estate, gift and income tax examinations and appeals.
In the past 20 years, he has received over 250 private letter rulings including several key rulings of "first impression." Keebler is nationally recognized as an expert in estate and retirement planning and work collaboratively with other experts on academic reviews and paper and client matters. He is the author of over 75 articles and columns and editor, author and co-author of many books and treatises on wealth and taxation, including the Warren, Gorham & Lamont of RIA treatise Esperti, Peterson and Keebler/Irrevocable Trust: Analysis with Forms. He is frequently quoted in national publications such as The Wall Street Journal, New York Times, Chicago Tribune, Baltimore Sun, Barons, Bloomberg Wealth Manager, Financial Advisor, Forbes, Kiplinger, Lawyer's Weekly, On Wall Street, USA Today, Wealth Manager and Worth in addition to many local and regional newspapers.
Elizabeth Dipp Metzger provides clients with an integrated retirement and insurance strategy focused on maximizing value over the course of their lifetime. Lizzie's focus is physicians, professionals, and business owners in the affluent market. She provides holistic strategies for retirement, college funding, business planning, and wealth accumulation using incredible resources as Mr. Robert Keebler's knowledge.
Elizabeth Dipp Metzger is a member Agent, The Nautilus Group®, a service of New York Life Insurance Company - http://www.TheNautilusGroup.com Financial Adviser offering investment advisory services through Eagle Strategies, a Registered Investment Adviser. Registered Representative offering securities through NYLIFE Securities LLC, Member FINRA/SIPC, a Licensed Insurance Agency, • 303 N. Oregon Suite 1100 El Paso TX 79901 • 915-534-3200. Crown Wealth Strategies is neither affiliated with or owned by New York Life or its subsidiaries and does not provide tax, legal or accounting advice. SMRU 1773547