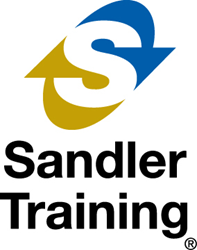 The book covers not only why these traits are critical but how to identify, hire, and develop them in sales professionals.
DENVER (PRWEB) April 19, 2018
Denver based Sales Training experts Sandler Training by SalesGrowth MD, Inc. are pleased to reveal the "5 Key Behaviors of Top Sales Producers" that will be covered in the upcoming book of the same name by CEO Chuck Terry.
"This topic, and eventual book, arose from consulting work I was doing with firms looking to build a top notch sales team" states author and CEO Chuck Terry. "The book covers not only why these traits are critical but how to identify, hire, and develop them in sales professionals" Mr Terry further stated.
The 5 behaviors featured in the book are:
Behavior One- Highly Competitive: You could argue that this is a mindset more than a behavior but a top producer wants to beat you in any competition. It doesn't matter if you think it is a competition because they do. This behavior isn't always outwardly apparent because the person they are competing against most fiercely is themselves. Much of the drive that goes into making a top producer comes from their competitive mindset and behavior. Top producers don't just want to win....they expect it!
Behavior Two- Relentless Follow Up: According to the widely recognized "Obermayer Rule of 45" every 100 inquiries into your business will result in 45 purchases…eventually, and not necessarily with your firm. Although 45 out of 100 will eventually buy from someone only 4 will buy in the first month of the inquiry. The remaining purchases will occur over the next year and top producers will not let go of the opportunity until a sale is made. According to the same Obermayer research effective follow up only occurs 25% of the time and top producers can always be found within that 25%.
Behavior Three- Consistent Prospecting: One of the most telling ways to spot a top producer is that they are very consistent and focused in their approach to prospecting. There are many different approaches to their mix of prospecting activity but where the similarity lies is in the diligent and consistent application of time as well as energy in assuring the pipeline is ALWAYS full of new prospects. No matter how busy they might be prospecting behavior is never shortchanged or bypassed.
Behavior Four- Active Network Builders: Another behavior of top producers is that they have an active and engaged professional network. They take the time and make the effort to help out their network partners at every opportunity with referrals within their sphere of professional influence. Top producers generate many of their own future opportunity through these well developed and constantly evolving networks.
Behavior Five- Plan the Work and Work the Plan- Top producers always have a plan. They know exactly what they must do on a monthly, weekly, and daily basis to meet or exceed their goals. Companies seldom have to worry about sales quotas with top producers because their goals are usually more aggressive than the company for whom they work.
For more information on the topic you may reach Chuck Terry at Sandler Training or call him on his direct like at 303-956-8899.
Sandler Training is a world leader in sales and leadership development.