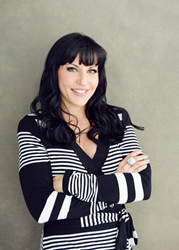 TAMPA BAY, Fla. (PRWEB) April 23, 2018
Early this year, The Register broke news of a "fundamental design flaw" in Intel processor chips that poses a security vulnerability for millions of computers; and while patches have since been released, these fixes have been estimated to cause a 5% to 30% slowdown in processing performance.(1) Several reporters documented Intel's subsequent "PR nightmare,"(2, 3) while others questioned CEO Brian Krzanich's decision to sell off $24 million in stock and options mere weeks before the chip flaw was made public.(4) Karla Jo Helms, founder and CEO of JoTo PR, says Intel is now facing a PR crisis of its own making, noting that the company's defensive response and lack of transparency have tarnished its public image and weakened consumer trust in the brand.
The security issue is related to "speculative execution" by Intel's central processing unit (CPU), which could allow malicious code or individuals to read protected kernel memory and access passwords, login keys, cached files and other private data.(1) One flaw known as Meltdown primarily affects Intel, while another called Spectre impacts Intel, Advanced Micro Devices (AMD) and Arm to varying degrees.(2) Details on the vulnerability were initially embargoed to allow programmers time to develop patches before hackers learned of the flaw,(1, 5) though Intel has reportedly known about it since last June.(4, 5)
Intel has ended up facing greater criticism for its poor communications strategy—marked by delays, defensiveness, downplaying and denials—than its security flaw. Bloomberg Technology suggested that the company's slowness to comment could cause the problem to escalate;(3) The Register ridiculed Intel's "crap attempt to spin its way out of [the] PR nightmare";(2) and The Verge detailed three separate statements issued over a span of eight days, including an initial response described as "angry and confusing."(5) And though Intel denies its CEO's stock sell-off was related to the chip flaw, the timing and volume of the sales raised suspicions—several months after Intel learned of the vulnerability and just weeks before the news was slated to go public, Krzanich sold nearly 890,000 shares of stock, keeping only the minimum 250,000 shares he is required to hold as CEO.(4)
"Given the lengthy embargo period while programmers scrambled to create patches, Intel had months to develop a communications strategy," said Helms. "So even though word of the flaw may have slipped out a week or two sooner than planned, a proactive company would have had an announcement ready to go the moment news broke—one that clearly outlined the status of the issue, its related impacts and the remedies in progress. Intel's delayed response, 'angry' tone, downplaying of performance hits and lack of transparency did little to allay customers' concerns, while the CEO's apparent rush to cash in on his stocks and options suggested he had little faith in the company's future prospects."
When Intel's chip flaw was first revealed on January 2, its shares fell as much as 5.5%—their steepest drop since October 2016— while its competitors' stocks surged: AMD climbed 8.8%, and Nvidia jumped 6.3%.(3) Within eight days of Meltdown and Spectre's disclosure, Intel's stock had dropped about 9%; however, it subsequently rallied in the weeks to follow, dipping only briefly in early April when Apple announced it would phase out Intel chips from Mac computers.(6) As of mid-April, Intel's stock was once again trading at record highs.
"Ironically, though Krzanich pocketed $24 million from his stock sales ahead of the flaw-related price drops, his shares would have been worth much more had he waited out the turbulence," observed Helms. "While the current stock price indicates analysts and investors still have confidence in Intel, the same does not necessarily hold true for corporate customers and individual users. Apple has already announced its intent to begin manufacturing its own chips in place of Intel's, and many consumers have begun exploring other CPU options to mitigate security risks. Intel's poor handling of the crisis has damaged its credibility and eroded public trust, and it could take years to fully recover."
Helms says Intel's experience underscores the value of proactive public relations, noting that a well-planned communications strategy could have helped the company maintain consumer goodwill as well as public support for the brand and its top leadership—and increased its valuation in the long-term. Instead, Intel's ineffective responses and defensive attitude resulted in widespread negative publicity that will exist in perpetuity online, and its CEO will continue to operate under a cloud of suspicion after putting his own financial interests ahead of the brand's reputation. Helms counsels other businesses to learn from Intel's errors, adding that the sooner a company implements a proactive PR strategy, the better prepared it will be when crisis strikes and the more revenues it could potentially make from managing consumer feelings toward a brand.
JoTo embraces a nonconventional approach to public relations, with Helms serving as the company's Chief Evangelist and Anti-PR Strategist. She has identified three key stages to achieve return on investment in PR—disruption, exposure and influence—and has parlayed her extensive crisis management expertise into highly effective proactive campaigns.
About JoTo PR:
After doing marketing research on a cross-section majority of 5,000 CEOs of fast-growth trajectory companies and finding out exactly how they used PR, how they measured it and how they wanted the PR industry to be different, PR veteran and innovator Karla Jo Helms created JoTo PR and established its entire business model on those research findings. Helms is the Chief Evangelist and Anti-PR Strategist for JoTo PR. Experienced in crisis management, she learned firsthand how unforgiving business can be when millions of dollars are on the line—and how the control of public opinion often determines whether one company is happily chosen, or another is brutally rejected. Astute in recognizing industry changes since its launch in 2009, JoTo PR's team utilizes newly established patterns to create timely PR campaigns comprising both traditional and the latest proven digital media methods. This unique skill enables them to continue to increase market share and improve return on investment (ROI) for their clients, year after year—beating usual industry standards. Based in Tampa Bay, Florida, JoTo PR is an established international public relations agency. Today, all processes of the agency are streamlined PR services that have become the hallmark of the JoTo PR name. For more information, visit JoTo PR online at https://jotopr.com.
(1) Leyden, John and Chris Williams. "Kernel-Memory-Leaking Intel Processor Design Flaw Forces Linux, Windows Redesign"; The Register; January 2, 2018.
(2) Claburn, Thomas. "We Translated Intel's Crap Attempt to Spin Its Way Out of CPU Security Bug PR Nightmare"; The Register; January 4, 2018.
(3) King, Ian and Jing Cao. "Intel Confronts Potential 'PR Nightmare' With Reported Chip Flaw"; Bloomberg Technology; January 3, 2018.
(4) Wolverton, Troy. "Intel Was Aware of the Chip Vulnerability When Its CEO Sold Off $24 Million in Company Stock"; Business Insider; January 3, 2018.
(5) Warren, Tom. "Intel Needs to Come Clean About Meltdown and Spectre"; The Verge; January 10, 2018.
(6) Martin, Vince. "Intel Corporation Stock Has Already Made Its Move"; Yahoo! Finance; April 11, 2018.