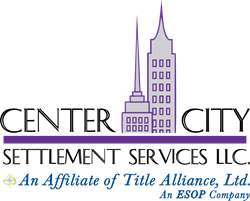 His leadership, passion, and experience allows us to utilize his understanding of title insurance and I'm assured he will be a successful manager."
MEDIA, Pa. (PRWEB) April 19, 2018
Title Alliance, Ltd, a RESPA-compliant ESOP leader in joint ventured title insurance agencies, announced today it has appointed Toby Bjorkman as Closing Manager for Center City Settlement Services. This announcement comes in the midst of the company's first annual T.A. Gives Back Week.
As manager, Bjorkman will be in charge of ensuring the best service possible for clients while maintaining the standards set by the underwriter, management of staff, and general operations. The Center City Settlement Team is made up of Processors Siddequah Bilal, Nicole Chinappi, and Tanya Rice.
"As Center City Settlement Services continues to grow, I am confident that Toby can positively manage and lead this office," says Michelle Rist, Pennsylvania State Manager for Title Alliance. "His leadership, passion, and experience allows us to utilize his understanding of title insurance and I'm assured he will be a successful manager."
Bjorkman began his career in the title industry working in the title department for attorneys at a large foreclosure law firm. Joining Title Alliance as a settlement officer in 2012, Bjorkman was in charge of conducting settlements and making sure the closing department ran efficiently.
"My predecessor set a high standard of service and quality for me to live up to," says Bjorkman. "I am looking forward to the challenge and to finding new ways to improve our services and processes. I am confident in my team's ability and look forward to motivating them as they continue to develop on a professional level."
Bjorkman can be reached at tbjorkman(at)centercitysettlement.com.
About Title Alliance:
Title Alliance, Ltd, an ESOP Company is located in Media, PA and has been creating RESPA compliant title joint ventures since 1983 with lenders, mortgage bankers, realtors, builders and credit unions. Their roots date back to 1948 when their first agency, which is still in existence today, was formed. For more information or to find out how a Title Alliance's partnership or title management skills could benefit you visit them online or contact Lindsay Smith at 800-220-3901 x 165.