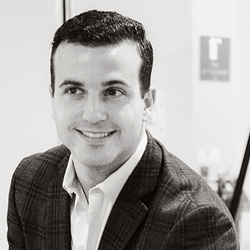 WNW has always been committed to sustainability, everyone at Emerald Brand is proud to be part of this initiative.
WOODBURY, N.Y. (PRWEB) April 19, 2018
Now every guests' stay at a WNW managed hotel will support forestry preservation in two meaningful ways. Alongside WNW Group's sustainable purchasing choice of Emerald Brand Tree-Free paper products, every stay will support the EcoStay Forestry Initiative. The synergy between Emerald Brand and EcoStay is a perfect marriage of ethos and practical application for the WNW Group.
Each night a guest stays at a WNW hotel they will help plant trees with their contribution to EcoStay's Forestry Initiative; a collaborative effort to replant and protect thousands of acres of native species woodlands in northern Maine. This will provide important wildlife habitats, erosion control, water shed protection, fresh air and carbon recycling for generations to come. Reforestation is recognized as a leading solution in the fight against rising CO2 levels worldwide, as forests trap carbon dioxide in the bark, wood and roots of the trees.
Guests are invited to take part in virtual tree planting in EcoStay's on-line forest where they are personally recognized for their role, along with millions of others, in making a positive impact on the environment. The educational component of the program, goes even further with the construction of a masterpiece Land Art parkland in western Canada, where trees are being used to model a First Nations symbol of the earth and regeneration; the turtle. With a seasonal evolution of leaf colours, the image will be visible from above. The park will be completed this summer with a public walking path and educational signage about the project and its role in easing greenhouse gas emissions, biodiversity and the interaction of First Nations people with nature.
"EcoStay's Forestry initiative promises to join together millions of travelers from around the globe in meaningful travel," said EcoStay President, Christina deVries.
By choosing Emerald Tree-Free™ paper products, hotels are combating climate change by utilizing a unique solution made from rapidly renewable agricultural fibers. This fiber has traditionally been burned, or left to decompose; releasing toxins into the atmosphere. By utilizing Emerald's Tree-Free™ material technology, users are preventing deforestation, eliminating the use of fossil fuel-based plastics, reducing the emission of carbon dioxide and methane gas into our atmosphere, and avoiding use of harmful chemicals and additives.
WNW values their guest's and employee's, and by converting to these chemical free products, they are taking proactive steps to improve health and wellness, while reducing their carbon footprint.
"We were able to make these two meaningful environmental commitments thanks to EcoStay's unique funding. With it, we have created a sustainability rebate program to continue our green initiatives. It changes the conversation from all about the money to simply doing what's right for the planet," said Jonathan Reiss, CEO WNW Management.
"WNW has always been committed to sustainability and we are proud to be part of this initiative. Emerald continues to lead the industry in providing a full sustainable solution, and working alongside a company like WNW who shares our passion for the environment has been incredible," said RJ Bianculli, Managing Director Emerald Brand.
About Emerald Brand
Family owned and operated since 1997, Emerald Brand is committed to innovating through tree-free, sustainable and rapidly renewable solutions. From Tree-Free paper products to petroleum-free cutlery and a suite of over 250 sustainable corporate solutions, Emerald Brand is at the forefront of driving sustainability in homes and offices around the world. Emerald Brand products are available for consumer purchase at http://www.emeraldbrand.com and for businesses at http://www.paradigm-grp.com.
Emerald Ecovations, a division of Emerald Brand, educates customers on the practice and implementation for consumable packaging and chemicals, and offers a suite of sustainable corporate solutions that help businesses adhere to new regulations and environmental mandates.
About WNW Management
WNW Management's commitment to quality is evident from the moment you enter any of our fine hotels, and has established WNW as one of the country's leading hotel management companies. The caliber of our properties has been recognized both for architectural excellence and by the hospitality industry for the accommodations and service we provide. At WNW, our worldwide knowledge, and our commitment to our guests has helped us take active steps in reducing our environmental impact.
WNW Management
Marc Soblick
(631) 875-7091
msoblick@wnwhospitality.com
About EcoStay
EcoStay Certified is a third party program that helps hoteliers invest in sustainable business strategies and emission reducing projects, while jointly contributing to North American wide forestry preservation efforts, all with a goal of truly engaging today's discerning traveler ecostaycertified.com
EcoStay Program
Christina deVries
(905) 338-3113 ext 5
cdevries@livclean.ca