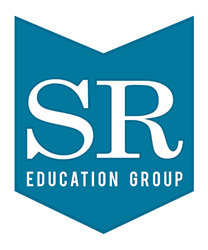 SR Education Group, a leading education research publisher founded in 2004, is giving away $260,000 this year in needs-based scholarships.
(PRWEB) April 19, 2018
SR Education Group, a leading education research publisher founded in 2004, is giving away $260,000 this year in needs-based scholarships. The organization envisions a world where everyone receives the education they need in order to be successful, and has implemented quarterly scholarship programs to help students reach their education and career goals. The scholarship panel has just selected the winners of the first round of 2018 scholarships:

Community College Scholarship: Trevor Williams of Portland Community College, Alysson Kliewer of Salt Lake Community College, Emily Skinner of Modesto Junior College, and David Richardson of East Arkansas Community College
Undergraduate Scholarship: Bethany Henderson of Antioch University-Santa Barbara, Sakari Scott of Old Dominion University, Mary Denis of University of Central Arkansas, and Gracey Komora of Cleveland State University
Graduate Scholarship: Dana Wales of Grace College and Theological Seminary
Military Scholarship: John Dickman of Oregon State University and Dawn Kopa of Regent University Online
Each student has received $5,000 towards their education. Many have expressed appreciation of the impact the award will have on their lives. "As an adult who has been out of school almost twenty years, going back to school is a challenge," said Community College Scholarship winner David Richardson. "As a full-time paramedic, I work 168 hours every two weeks. I am paying for everything including books and tuition out of pocket. Winning this scholarship will help me immensely by allowing me to take off work as needed for class assignments and studying."
SR Education Group's scholarships are ongoing and are awarded on a quarterly basis. Applications include short essay questions about the applicant's education and career goals, as well as circumstances that have impacted the individual's need for financial assistance. The organization is currently accepting applications for the next round of each scholarship, and will be selecting winners after the June 30th deadline. Additional details, an archive of winners, and all applications are available on SR Education Group's website.
About SR Education Group
Headquartered in Kirkland, WA, SR Education Group was founded in 2004. The company creates authoritative online resources for students seeking an education that best suits their budget and career aspirations, and currently provides over $250,000 in needs-based scholarships to students each year. SR Education Group is passionate about making quality education attainable for everyone and believes that objective information about education, careers, and educational financing should be free and easily accessible. For more information, please visit https://www.sreducationgroup.org/.