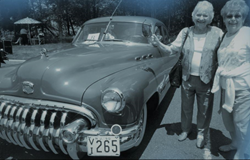 It's wonderful to work with a company like Liqui-Site because they understand all the technical aspects of building traffic on our website, Facebook page and so forth.
HOBOKEN, N.J. (PRWEB) April 19, 2018
Liqui-Site, an eMazzanti Technologies company providing digital marketing services, has published a new case study relating how the Liqui-Site team implemented innovative technologies and website changes that resulted in a 75% increase in website traffic for a New Jersey senior services organization.
The informative case study features The Oscar and Ella Wilf Campus for Senior Living, located in Somerset. According to the study, excellent social media design and execution also increased social media reach for the organization by 60%.
"It's wonderful to work with a company like Liqui-Site because they understand all the technical aspects of building traffic on our website, Facebook page and so forth," related Toby Ehrlich, Director of Corporate Marketing, Wilf Campus for Senior Living.
Below are a few excerpts from the case study: "Senior Center Records Large Increases in Website Traffic and Social Media Impact."
Innovative Website Improvements
"To increase traffic on the website, Capasso implemented geofencing, a location-based digital marketing technology. Geofencing enables Ehrlich to deliver targeted ads to desktop, tablet and smartphone users within defined geographic areas."
Creative and Easy to Work With
"Ehrlich enjoys working with Liqui-Site, calling it, a great experience. 'Chris is very outgoing, gregarious and nice to work with,' she added. 'He's also good at explaining things. That's very helpful because I'm not very technical.'"
"Ashley Hurwitz, Liqui-Site's social media manager, directs social media for Ehrlich and designs and produces the bi-monthly Wilf Campus e-newsletter. 'Ashley is very creative with how she does Facebook and the e-newsletter,' related Ehrlich. 'She has a good eye. She's also very easy going and easy to work with.'"
Website Traffic Up 75%
"Quarterly Wilf Campus website sessions increased by 75% to 3,300 following the implementation of geofencing, social media optimization and user experience improvements to the website. Unique visitors also increased by 64% to 2,600 per quarter."
Award-winning Digital Marketing
Liqui-Site offers a range of digital marketing services, including custom website design and development, search engine optimization (SEO), digital advertising, pay-per-click, and email marketing and automation, as well as ecommerce and website hosting services.
The agency's clients excel in a variety of verticals, including publishing, manufacturing, nonprofit and entertainment, among others. The firm's mantra has been, "driven by relationships, solutions and social good."
With an award-winning web portfolio spanning fourteen years, Liqui-Site's top digital marketing talent and innovative web technology deliver increased leads, sales and profitability for clients. The firm's digital marketing experts help them attract top talent, tell their story and increase advertising effectiveness to grow their brand.
Related resource information:
eMazzanti Ranked 2nd Among Top NYC IT Consultants
6 Tips for Writing SEO-Friendly Blog Posts
About eMazzanti Technologies
eMazzanti's team of trained, certified IT experts rapidly deliver retail and payment technology, digital marketing services, cloud and mobile solutions, multi-site implementations, 24×7 outsourced network management, remote monitoring and support to increase productivity, data security and revenue growth for clients ranging from law firms to high-end global retailers.
eMazzanti has made the Inc. 5000 list eight years running, is a 2015, 2013 and 2012 Microsoft Partner of the Year, 2016 NJ Business of the Year, 5X WatchGuard Partner of the Year and one of the TOP 200 U.S. Microsoft Partners! Contact: 1-866-362-9926, info(at)emazzanti.net or http://www.emazzanti.net Twitter: @emazzanti Facebook: Facebook.com/emazzantitechnologies.