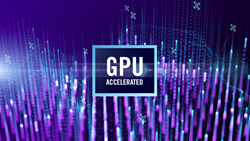 PORTLAND, Ore. (PRWEB) April 19, 2018
Red Giant today released Trapcode Suite 14.1, a free update to its suite of 11 tools for 3D motion graphics and visual effects in Adobe® After Effects® that includes tons of awesome new features in Particular, Form, Mir and 3D Stroke.
This update comes just before Red Giant's annual Spring Sale when, for just 24 hours starting at 8AM PDT on Tuesday, April 24th, all full licenses, upgrades and academic store products found in the Red Giant online store will be on sale at 30% off the original price. And, between now and when the sale kicks off, Red Giant will be giving away a full Red Giant toolset every 24 hours. Get the full sale and giveaway details on the Red Giant blog.
WHAT'S NEW IN RED GIANT TRAPCODE SUITE 14.1
Trapcode Form 3.1

Multiple forms in the same 3D Space. Like Trapcode Particular, you can now have multiple form particle grids and 3D objects (AKA Forms) in the same 3D space.
Over 60 new multiple Form presets to help quickly create motion graphics and VFX
Updated UI with playback controls added to the Designer to make previewing easier than ever before.
GPU acceleration, giving you a speed boost of up to 2x (or more), depending on your setup.
Trapcode Mir 2.2

New Material and Shading Options, including image-based lighting/reflection mapping.
Depth of Field. Create camera-realistic blurs for Mir surfaces, based on their distance from the After Effects 3D camera.
Trapcode 3D Stroke 2.7

Color Mapping. You can now color your stroke with a solid color or use a color ramp over X, Y Z and more.
Thickness Curve. Control the thickness of your main path using familiar Trapcode curve controls.
New Individual X/Y/Z scale controls for the repeater.
Particular 3.1

Updated UI with playback controls added to the Designer to make previewing easier than ever before.
Relative Emission Rate. The Particles/sec of your additional systems can now be set relative to the master emitter. For example, users can set the second emitter to generate particles at half the rate of the master - or double. And if you raise the amount of the master, the second emitter changes its value automatically to keep the ratio.
Speed Based Emission. Particles/sec can be driven by the emitter speed. For example, when the emitter is not moving you would get no particles being generated, but when it is in motion, particles are emitted. And the faster the emitter moves, the more particles are generated based on a multiplier.
Trapcode Form and Particular Designer Usability Updates
Based on user feedback, Red Giant added and improved the following Designer features:

New playback controls.
In a multiple system setup, users can now apply a single system preset as a new system or replace the selected system without affecting other systems if desired.
Improved navigation of folders - open/close preset folders by clicking on their name, or Shift+Clicking to open/close all folders.
Ability to save a single system preset if only one system is active. Previous versions always saved a multiple system preset.
User can single click to edit parameter values in the designer.
Hit Escape to exit the Designer, or any open window.
HOW TO UPDATE
Customers using a current version of Trapcode Suite can get the update here.
NEW TO TRAPCODE SUITE?
Download a free trial here.
The Red Pledge
Red Pledge is Red Giant commitment to customer happiness, with no purchasing hassles. Learn about the Red Pledge guarantee at http://www.redgiant.com/redpledge/.
Request a Review Kit
Members of the media are invited to review any/all plugins from the full Red Giant Trapcode Suite. For more information or to request a product review kit, please contact Alexis Isaacs at alexis(at)zazilmediagroup.com. Press images for Red Giant Trapcode Suite 14.1 can be viewed here.
About Red Giant
Red Giant is a software company made up of talented artists and technologists who collaborate to create unique tools for filmmakers, editors, VFX artists, and motion designers. Our company culture is focused on finding balance between work and life – we call it "the double bottom line" – this philosophy helps us ignore complexity in favor of building simple tools that yield giant results. Over the last decade, our products (like Magic Bullet, Trapcode, Universe and PluralEyes) have become the standard in film and broadcast post-production. With over 200,000 users, it's nearly impossible to watch 20 minutes of TV without seeing our software in use. From our experiences as artists and filmmakers, we aspire to not only provide tools for artists, but inspiration as well. Watch our films, learn from over 200 free tutorials, or try our software at http://www.redgiant.com.