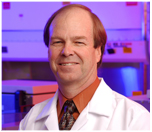 Dr. Harman has been a leader in the field of regenerative medicine for over a decade and has presented on the topic at both human and animal conferences around the world.
POWAY, Calif. (PRWEB) April 20, 2018
Dr. Bob Harman, founder and CEO of VetStem Biopharma, Inc., has been asked to speak at the second annual International Regenerative Medicine Conference which will take place on April 25-26, 2018 in Costa Rica. Dr. Harman has been a leader in the field of regenerative medicine for over a decade and has presented on the topic at both human and animal conferences around the world. He applies his biotechnology and veterinary experience in the clinical application of stem cell therapy for various types of injuries, illnesses, and other healing-promoting applications. Dr. Harman has also authored 13 peer-reviewed articles and book chapters.
Dr. Harman will be delivering two talks over the two-day conference. His first will be a general overview covering 20 years of research in the field of regenerative medicine. A veterinarian and statistician, Dr. Harman has overseen the completion of more than 1,000 contract research projects in his career for the development of veterinary and human biotechnology products. His experience as CEO and biotechnology entrepreneur in four financially successful novel businesses lends to his expertise in this field. His current company, VetStem Biopharma, provides commercial, autologous, adipose-derived stem cell services to veterinarians across the United States and Canada. The primary indications for VetStem Regenerative Cell Therapy are osteoarthritis as well as bone and soft tissue injuries in the dog, horse, and cat. VetStem has been providing this service since 2004.
On the second day of the conference, Dr. Harman will deliver a speech highlighting the findings from a clinical research program which studied the effects of VetStem Regenerative Cell Therapy on exercise-induced pulmonary hemorrhage (EIPH) in equines. EIPH is a condition in which bleeding occurs in the lungs during strenuous exercise and has been shown to decrease athletic performance. EIPH affects many performance horses and to date, there is no known curative treatment for EIPH.
Dr. Harman will be joined by other regenerative medicine experts during the two-day event. Conference organizer, Dr. Priscilla Ortiz, aims to support the ongoing movement to shed light on stem cells and the potential of cell therapies. Dr. Ortiz believes this conference to be a valuable resource for Costa Ricans in the health and related fields who otherwise have limited access to informative cell therapy events.
About VetStem Biopharma, Inc.
VetStem Biopharma is a veterinarian-lead Company that was formed in 2002 to bring regenerative medicine to the profession. This privately held biopharmaceutical enterprise, based near San Diego (California), currently offers veterinarians an autologous stem cell processing service (from patients' own fat tissue) among other regenerative modalities. With a unique expertise acquired over the past 15 years and 13,000 patients treated by veterinarians for joint, tendon or ligament issues, VetStem has made regenerative medicine applications a therapeutic reality beyond the realm of research. The VetStem team is focused on developing new clinically practical and affordable veterinary solutions that leverage the natural restorative abilities present in all living creatures. The Company's stated mission being "to extend and enhance the lives of animals by improving the quality of recovery in acute conditions, but also by unlocking ways to slow, stop and ultimately revert the course of chronic diseases". In addition to its' own portfolio of patents, VetStem holds exclusive global veterinary licenses to a portfolio of over 70 issued patents in the field of regenerative medicine.