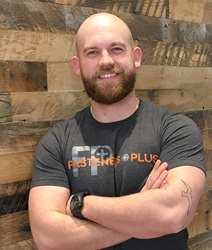 We wanted to create an experience where shipping prices were not a concern in the buying process.
URBANA, Iowa (PRWEB) April 24, 2018
Launched on April 9, 2018, the free shipping program applies to standard ground shipping within the contiguous 48 United States. Orders totaling under $299 will also see lower ground rates on shipping.
Fasteners Plus specializes in a wide assortment of quality fasteners and connectors used by contractors, business owners and consumers in building structures. Their offerings include popular brand-name building materials from Simpson Strong-Tie(R), Tapcon(R), Red Head(R), ST(R) Fastening Systems, and Grip-Rite(R).
Fasteners Plus Business Unit Fanatic(TM) Derek McLaughlin says the change to the new free shipping model was made as part of the company's ongoing focus on creating a better customer and user experience with fasternersplus.com.
"We wanted to create an experience where shipping prices were not a concern in the buying process," McLaughlin said. "We were looking to make the decision much easier for the customer."
McLaughlin added that it's now easier for customers to bundle their project needs in one order, purchasing all their fasteners and connectors from a single source without concern about increased fees on heavier items. In the two weeks since the launch, they are already seeing higher conversion rates indicating the change has been well-received by customers.
Previous updates to fastenersplus.com include a more user-friendly site design with increased search functionality and added information about the products and their applications.
For more information about Fasteners Plus, call 888-794-1590 or e-mail customerservice(at)fastenersplus.com.
###
About Fasteners Plus
Fasteners Plus is an online specialty retailer offering a wide assortment of fasteners and connectors to contractors, business owners, and consumers. Combining high-quality brand name hardware, bulk pricing, and exceptional customer service, the company aims to offer customers a hassle-free shopping experience. Fasteners Plus is owned by Clickstop, Inc., an online retailer of niche brands in several different categories. Websites under the Clickstop company umbrella also include USCargoControl.com and EcoFoil.com. For more information, visit FastenersPlus.com.