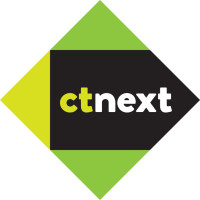 ROCKY HILL, Conn. (PRWEB) April 19, 2018
CTNext, Connecticut's go-to resource for entrepreneurial support, today announced the finalists that will pitch at the next Entrepreneur Innovation Awards (EIA) event scheduled for Saturday, April 21, in Westport from 9:30 a.m. – 12:30 p.m.
The companies competing for $10,000 grants include:

3Dux/design: Testing a STEAM platform that incorporates sustainable and repurposed materials into the product, encouraging educational and imaginative play.
B2 Products: Creating a Rapid Patient Mover, which enables rescuers to support a patient from underneath their body without the need to lift or roll them.
CrowdFlik: Automating video management for law enforcement by producing and testing SynchronEyes, a seamless upload and coordination technology.
Eir Medical Devices: Developing a convenient, affordable, and swift rheometer, a device to measure the viscosity of complex fluids such as oil, ink, and blood.
loki.live: Creating Loki, an application that gives users the ability to control their own multi-perspective video stream.
Phood: Creating food-waste tracking and analytics software to provide food service professionals with actionable insights to help reduce food-waste volume.
Sol Wellness: Developing an artificial intelligence-enabled algorithm that aggregates data from facial, linguistic and response-time analysis to determine changes in behavior over time.
Tatjack: Creating Tatjack, the go-to online and mobile marketplace for tattoo artists and their potential customers globally.
Several times a year, CTNext hosts the EIA, a Shark Tank–style pitch event where Connecticut-based startups and entrepreneurs compete for grants that can be applied toward a specific project that will help accelerate growth. Each finalist will have an opportunity to compete for a $10,000 grant as well as the judges' and crowd favorite awards, in the amount of $2,000 each.
This version of the EIA pitch event will be held alongside the Westport Maker Faire, bringing together Connecticut's maker community of tech enthusiasts, engineers, artists, scientists and crafters with the state's brightest entrepreneurs and promising young companies in an inspiring, creative and family-friendly environment.
The judges who will hear the company pitches and determine the winners include:
Valeria Bisceglia, Connecticut SBDC
Chris Gelnaw, The Refinery
Greg Kivenzor, University of Connecticut/Stamford
Mark Lasoff, LearnToProgram.tv
David Tomczyk, Quinnipiac University
For free registration to attend EIA, please visit http://www.eiseverywhere.com/eiawestportmakerfaire.
About CTNext
CTNext is Connecticut's go-to resource for entrepreneurial support. The goal of the program is to build a more robust community of entrepreneurs and to accelerate startup growth by providing access to talent, space, industry expertise, services, skill development and capital to foster innovation and create jobs for people in Connecticut. CTNext launched in 2012 and has more than 2,200 members in its network. To learn more, visit http://www.ctnext.com.