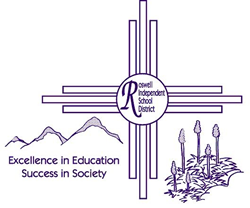 "Technology is a big part of their lives and working with Proximity allows them to develop new skills says" Alena Brown, Teacher Assistant, Roswell ISD, "We have a 80% or greater passing rate in our Math classes that prior to Proximity had no math teacher."
ROSWELL, New Mexico (PRWEB) April 20, 2018
Proximity Learning Inc. (PLI) and Roswell Independent School District are proud to announce a partnership, implementing virtual K-12 high school math teachers in Rowell's classrooms. In pursuit of Roswell's mission of focusing on quality education for each and every child; their students, in all four of their high schools, will now have access to the country's best math teachers. Moreover, Roswell ISD welcomes 12 teachers from PLI that will teach Algebra I, Algebra II and Geometry.
"We are proud to work with one of the most innovative school districts in New Mexico that truly puts students first and is committed to their mission," said Evan Erdberg, CEO of Proximity Learning. "By bringing some of the best math teachers in the country to instruct students in Roswell ISD we are able to assist the district in creating the next generation of scientists and economists to go on and change the world!"
Roswell Public Schools is partnering with PLI, a top rated virtual K-12 staffing company due to the upward trajectory and geometric increase in the teacher shortage crisis in New Mexico. Over the course of the past school year the district had more than 30 vacancies on the first day of school. Prior to researching and committing in virtual K-12 staffing options many students endured years without access to a highly qualified math teacher. Parents complained and administrators were left scrambling to seek and locate qualified staff with few real options.
"Technology is a big part of their lives and working with Proximity allows them to develop new skills says" Alena Brown, Teacher Assistant, Roswell ISD, "We have a 80% or greater passing rate in our Math classes that prior to Proximity had no math teacher." See Full Video
Proximity Learning is widely recognized for improving individual student outcomes and success, exhibiting a 93% course pass rate. PLI also offers teachers on a broad base continuum from foreign language to S.T.E.M classes, and newly executed special education and speech programming.
About Roswell Public School District: Located in the Pecos River Valley in Southeastern New Mexico, the Roswell Public School District is an area with an enriched culture and strong sense of community. The district boasts 20 schools, including 12 elementary schools, four middle schools and 2 high schools. Each school provides an engaging curriculum and a dedication towards committing excellence for all.
About Proximity Learning Inc: Proximity Learning Inc. is a virtual staffing company facilitating teaching faculty to students ranging from kindergarten to high school. Proximity Learning has served over 150 school districts and delivers instruction to over 30,000 students annually, with numbers growing. Proximity Learning has been rated as one of the top K-12 Virtual Staffers in the nation, proclaiming highly qualified teachers, the most innovative virtual classrooms, and the reputation as a flexible learning solution for both public and private school districts. Learn More