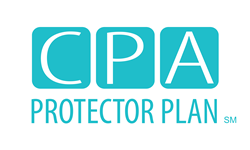 TAMPA, Fla. (PRWEB) April 24, 2018
CPA Protector Plan is hosting an A&A Risk Management Seminar on Essentials for Modern-Day Practitioners. This risk management seminar, hosted by Bergen Community College in Paramus, NJ on Tuesday, May 1, offers CPA's the ability to earn 4 CPE credits in accounting and auditing.
Participants will hear the latest updates in Accounting, Auditing, and Compilation and Review services, including Risk Management Essentials for Modern-day Practitioners. The list of speakers for this dynamic event includes, Mel Crystal, CPA of Crystal, Suskind & Dworkin LLP; Peter Larkin, Attorney at Law from Wilson Elser; and John F. Raspante, CPA, Director of Risk Management at CPA Protector Plan.
Risk Management Essentials for Modern-day Practitioners will discuss current trends in professional liability claims, best practices in claims mitigation and cyber liability exposures. These topics will be delivered by an industry leading Risk Management Executive, CPA Protector Plans' John Raspante, CPA, MST, CDFA. Providing a SSARS update is Melvin Crystal, CPA, CGMA. Melvin has presented more than 1,800 continuing professional education courses since 1992 and specializes in accounting and auditing issues including complications and reviews.
"We are excited to partner with Bergen Community College; Crystal, Suskind and Dworkin LLP; and Wilson Elser to provide CPAs a valuable educational opportunity and the ability to earn 4 CPE credits towards their continuing education," says Chris Basso, Program Leader of the CPA Protector Plan.
About CPA Protector Plan
CPA Protector Plan is a leading professional liability program for CPAs nationwide. Through
professional development and access to cutting edge risk management services, we have developed best practices to reduce the potential for claims. We have developed relationships with other recognized organizations to bring you the best resources for effective risk management expertise to provide superior service.
CPA Protector Plan is a tradename of B&B Protector Plans Inc., a wholly-owned subsidiary of Brown & Brown, Inc. Brown & Brown, Inc., which is one of the largest insurance intermediaries in the nation, with over 75 years of continuous service.
About Brown & Brown, Inc.
Brown & Brown, Inc., through its subsidiaries, offers a broad range of insurance products and related services. Additionally, certain Brown & Brown subsidiaries offer a variety of risk management, third-party administration, and other services. Serving business, public entity, individual, trade and professional association clients nationwide, Brown & Brown is ranked by Business Insurance magazine as the United States' sixth largest independent insurance intermediary. Brown & Brown's Web address is http://www.bbinsurance.com.