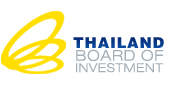 Thailand's agricultural products, food exports and culinary traditions are already world famous, but the best is still yet to come.
BANGKOK (PRWEB) April 23, 2018
Long recognized as the 'Kitchen of the World' and Asia's food basket, Thailand's food industry is poised to seize an even greater global market share in 2018 on multiple fronts -- including agricultural production, food innovation, and halal foods -- and many of the industry's most powerful global companies are already taking note.
The only net food exporter in Asia, Thailand's year-round growing season, abundant natural resources and geographic location grant it a considerable advantage in agricultural production. The country is a major global producer of items such as seafood, rice, cassava, tropical fruits, and sugar. In addition, its excellent logistical infrastructure, supportive government, and skilled labor force all contribute to its standing as a food processing and agricultural leader. Thailand's high quality and safety standards have also helped cement its reputation in the food industry.
"Thailand's agricultural products, food exports and culinary traditions are already world famous, but the best is still yet to come," said Mr. Chokedee Kaewsang, Deputy Secretary General of the Thailand Board of Investment. "Aside from our traditional food production output, we look forward to creating an environment where innovation can flourish, which will help Thailand stay at the forefront of the global food industry."
Thailand's Food Innopolis, located in Thailand Science Park, is where the country's food innovation facilities, research and development units, and other allied institutions come together to share ideas and shape the future of the food industry. Established in 2016, the collaborative network includes 17 companies, 23 universities, and 12 public and private organizations, and is part of the Thai government's "Super Cluster". The Food Innopolis offers companies direct access to over 2,000 highly-skilled food researchers, more than 10,000 students, and 150 food research laboratories. The Thailand Board of Investment also provides several incentives to companies that choose the country as its base of operations, including a corporate income tax exemption and a 50% reduction for an additional five years, work permit and visa assistance for foreign employees, among others.
Other food industry subsectors hold similar promise in Thailand. Currently, the halal food industry is growing at a rate faster than that of the overall food market. Thailand is the tenth largest global exporter of halal food products, with a US$6 billion market share. In 2017, the Thai National Food Institute (NFI) signed a Memorandum of Understanding (MOU) with the Central Islamic Council of Thailand in order to support the growth of the country's halal food industry and help it retain and expand its market share in this subsector.
Foreign companies in the food and beverages sector continue to expand their investment in Thailand. Mars Petcare Thailand recently announced plans to build its second production facility in the country, which will house its research and development functions. Similarly, last year, Cargill expanded by acquiring a livestock feed mill set to reopen this year. Pepsico and Suntory Beverage and Food Asia have formed a joint venture, Suntory PepsiCo Beverage (Thailand) Co., Ltd, capping off a five-year run of investments by Pepsico into Thailand, which include two beverage plants in the country's Eastern Economic Corridor. Other examples of companies currently innovating food production in Thailand include CPRAM Co. Ltd., a producer and distributor of ready-to eat foods, which announced in 2017 it would expand its production capacity in the five plants it currently has in the country, and Thai Union, a seafood company, whose multimillion-dollar Global Innovation Incubator conducts fundamental research into farming practices.
To further highlight the country's robust food industry, the Thailand Board of Investment is hosting an international press delegation at THAIFEX-World of Food Asia 2018, taking place from May 29 to June 2 at the IMPACT Exhibition and Convention Center in Bangkok. Now in its 15th year, the trade show provides an up-close look into ASEAN's food and beverage industry. More than 55,000 attended the exhibition last year. In May, Thailand BOI is also hosting Subcon Thailand 2018, ASEAN's largest industrial subcontracting and business matching event, to be held at the Bangkok International Trade and Exhibition Center (BITEC) from May 16-19, 2018.
"This is an exciting time for the Thai food industry," concluded Mr. Kaewsang. "We look forward to continue to help innovators in this sector benefit from everything Thailand has to offer the world."
# # #
About BOI
The Thailand Board of Investment (BOI) is the investment promotion agency for Thailand that facilitates foreign direct investment. BOI's services are free of charge and customized to help business succeed in Thailand. For more information, please visit http://www.boi.go.th and http://www.thinkasiainvestthailand.com.