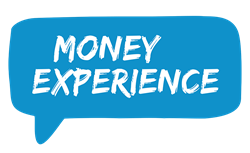 CAMBRIDGE, Mass. (PRWEB) April 23, 2018
Cambridge, MA; April 23, 2018 – When established tech entrepreneur Jeet Singh couldn't find a practical financial literacy curriculum for the students in his gap-year firm, Winterline Global Education, his team set out to create a new product and company that offered what nothing else did – a realistic, non-judgmental look at how personal choices and priorities impact not only finances, but quality of life. The result is Money Experience, a new teaching platform that aims to broaden the way financial decisions are understood among the next generation of adults by letting users test their assumptions about the future and see how their life choices impact their wealth and well-being.
Money Experience blends classroom-based curriculum, storytelling and software simulation to teach high school and college-aged students about the relationship between financial choices and quality of life. Students are exposed to choices such as buying a car, living in a city versus a suburb, going to a four-year college or technical school, and can tangibly see how these choices affect near- and long-term lifestyle goals.
"Too often, the conversation about financial literacy centers on the math-y and technical aspects of financial instruments, such as loans, mortgages, retirement planning and so on. While these are of course important, what is often neglected is how to motivate a young person to care, and show them that these things will affect them in the future," said Singh. "We've created an interactive learning platform that engages students with the things they care about most, and connecting their life decisions to the financial consequences and lifestyles that these decisions may result in. Money Experience doesn't judge – it enables students to look at how the things they value will impact them financially, resulting in practical knowledge and long-term perspective."
Despite the important role that money plays in our lives, in the US, only five states require a stand-alone personal finance course for high school graduation (Council for Economic Education, "Survey of the States"). Further, the 2008 National Jump$tart Coalition Survey found that 73.9% of high school students failed a basic financial literacy exam, the lowest result seen since they began reporting in 1997 (Jump$tart Coalition®, "The Financial Literacy of Young American Adults").
"As a school administrator, I was impressed with the course's delivery platform, a mixture of assessment, novellas, collecting information and engaging discourse," said Keith Stater, school administrator at Westtown School, PA, and father of three. "I would highly recommend that all high school students take Money Experience to set the stage for success, not just for gaining an understanding of financial literacy, but also to get a stronger sense of how today's decisions impact our future."
Money Experience is different than other financial literacy programs:

Focuses on the relationship between personal priorities and financial consequences as well as quality-of-life to create an engaging and thought-provoking curriculum.
Engages students around financial concepts (not emphasizing math), with a vibrant graphic novel-style format featuring relatable characters.
Assesses budget, net worth and quality of life based on choices in a financial simulator that follows an entire life arc: from the immediate (paying for college, how credit works) to adult life (mortgages, childcare) and even retirement (fixed incomes, aging with dignity).
Includes a 10-unit classroom curriculum with key concept discussion points and curated integration of the simulator. The curriculum does not require that the instructor/facilitator be a financial expert.
Provides a convenient, on-line instructor certification program that prepares teachers, parents, and tutors of all backgrounds to easily master and facilitate the course.
Enables students to envision their futures – their goals, their preferences and their financial needs.
"As a parent of two teens and a tween, I can say with unwavering confidence that I can clearly recall the handful of times my two older boys have come from school or camp and have engaged me in a conversation regarding something they learned that day," Stater continued. "However, during Money Experience, our eldest son came home every day with questions and comments, mainly about why he was still in debt or when he had made sound life choices during the interactive portions of the course. The result has been his dedication to getting the best grades he has ever had and self-advocating to be placed in more rigorous course levels, and that makes me one proud dad."
About Money Experience
Developed by noted Boston tech entrepreneurs Jeet Singh and Joe Chung and their team at Redstar Ventures, Money Experience provides high school and college-aged students with a fresh, friendly interactive learning platform in a colorful, graphic novel environment to develop financial literacy, based on their personal preferences. The emotional context for financial education is unique to Money Experience, allowing students to gain perspective on how their lifestyle choices will impact their financial futures. Money Experience is headquartered at One Kendall Square, Cambridge, Massachusetts.