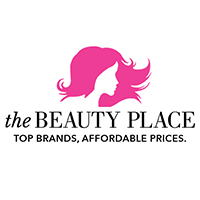 MIAMI (PRWEB) April 21, 2018
Responsible for persistent red skin, mysterious bumps, and frequent breakouts, rosacea is a common skin disorder that afflicts more than 16 million people in the United States. It's often mistaken for other conditions, and many people don't even realize that they have it. This April, TheBeautyPlace.com joins in nationwide efforts to recognize Rosacea Awareness Month.
Created to raise awareness and encourage increased research, the cause is especially important to those who deal firsthand with the uncomfortable inflammatory condition. TheBeautyPlace.com is proud to carry a range of products formulated to ease many of the concerns that rosacea patients experience, from discoloration to sensitivity to acne. Even eye sensitivity can occur, as can thickening of the nasal skin.
Ease redness with a product that is designed to tackle the ruddiness head on, such as Avene Antirougeurs DAY Redness Relief Soothing Cream. The light green emulsion neutralizes the impact of redness on the skin while providing essential protection from harmful ultraviolet rays.
It helps to take advantage of beauty products that are formulated to minimize discoloration and soothe skin at the same time, such as Glo Skin Beauty Redness Relief Powder. It's especially effective when dusted on particularly problematic areas, including the T-zone, where it also soaks up oil and creates a brighter, more even, and healthier complexion.
To normalize chronically red skin, it helps to add a product to your overnight skin care regimen, such as SkinMedica Redness Relief CalmPlex. It's formulated to gradually resolve the visible appearance of the skin while improving its condition. PCA Skin Anti-Redness Serum works overtime to calm sensitive skin, and is ideal for patients who are concerned about the often frustrating combination of blotchy skin, irritation, and sun damage. Used regularly at night, it helps contribute to a calmer and smoother visage.
If you're concerned about telltale redness on cheeks, chin, forehead, or nose, or notice small bumps that can't quite explain, take the time to visit a dermatologist this month. There's no better time to tackle rosacea concerns, start treatment, and develop a skin care routine that provides bright and healthy skin everyday.
About TheBeautyPlace
TheBeautyPlace.com is a premier online retailer featuring professional beauty products and tools from the industry's leading cosmetic, hair, and skin care brands. Find the world's top brands at discounted prices. The expert team at TheBeautyPlace.com is available to answer your most burning beauty questions, too. From valuable information to style tips, they have the knowledge to help you make the right beauty choices.
Follow TheBeautyPlace.com on social media:
On Facebook: http://www.facebook.com/pages/TheBeautyPlacecom/125435188536
On Twitter: @TheBeautyPlace
On Instagram: @TheBeautyPlace
On Pinterest: http://www.pinterest.com/thebeautyplace