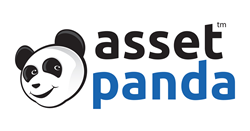 We are proud to offer Jamf as an Asset Panda integration; this innovation will continue to help our Apple users work smarter and more efficiently.
FRISCO, Texas (PRWEB) April 23, 2018
Since 2013, companies around the world have been using Asset Panda's robust, highly-rated asset tracking software to manage everything from software licenses to the physical computers where those licenses live. This management task is now easier, especially for Apple-leaning brands, thanks to the official launch of Asset Panda's integration with Jamf, a comprehensive management solution for Apple/iOS-based devices such as iPads and Macs.
Through Asset Panda's newest integration, users will be able to see all the information stored within Jamf's records, like which machines are connected to the platform, which employee is assigned which device, each computer's operating system, who last logged in, etc. This connection brings with it some exciting benefits, such as reducing the need to manually sync information between both programs. The Asset Panda/Jamf integration allows users to grab data from either Jamf or Asset Panda and sync to the other platform; sync can also automatically be set to run at any chosen day or time, eliminating even more work on the user's end and giving them time to focus on doing work that matters.
Additionally, the Jamf integration helps Asset Panda users better manage, maintain, and audit their Apple-based devices. This is because the integration provides a larger, more holistic approach to asset management for companies that use Apple-based products and want to include these devices more easily in their overall asset records. Companies can use the integration to speed up business processes such as making purchasing decisions or auditing assets, as they will no longer need to pull a separate report from Jamf and manually enter it into Asset Panda's logs to get a complete picture of their business's assets.
"We are proud to offer Jamf as an Asset Panda integration; this innovation will continue to help our Apple users work smarter and more efficiently," said Rex Kurzius, Founder and CEO of Asset Panda. "Our investment in this technology underscores our commitment to constantly improving our platform so it meets the needs of our users now and in the future."
To learn more about how Asset Panda integrates with Jamf, or to sign up for a free 14-day trial of the software and test the integration for yourself, visit http://www.assetpanda.com.
About Asset Panda
Asset Panda, the most powerful, yet simple to use free asset tracking software in the world, enables clients to track their valuable assets exactly how they want, and from the mobile devices they already carry. The platform may be accessed either online or via free mobile iOS and Android apps that sync with the cloud. The apps include a mobile barcode scanner, so there's no need to purchase a separate handheld barcode scanner. Users can add voice notes, videos, documents or photos to the asset's information. The tool allows users to view check-in/check-out status, GPS location, lease/purchase information, complete maintenance history, insurance information, and the depreciation and inflation calculations your accounting and compliance teams require. Companies of every industry sector and size – including some of the world's biggest brands – have chosen Asset Panda to help them manage millions of dollars' worth of vital assets.