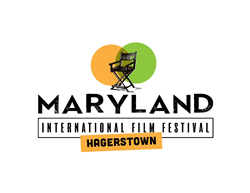 Hovey said, "We could not think of anyone more deserving than Shelly Strong. Shelly quickly climbed to the top of Dream Works Studios to be the only woman as Head of Physical Production at any major studio."
Washington, DC (PRWEB) April 22, 2018
The Maryland International Film Festival-Hagerstown has chosen Shelly Strong as the 2018 Nora Roberts Foundation Award winner. The prestigious award is given to the person who has had a successful career in the film and television industry and has Maryland ties. Film Festival Executive Director Tracie Hovey said, "We could not think of anyone more deserving than Shelly Strong. Shelly hails from Washington County and quickly climbed to the top of Dream Works Studios to be the only woman as Head of Physical Production at any major studio. She truly embodies all that the Nora Roberts Foundation Award is and we are thrilled to celebrate her and all of her accomplishments."
About Shelly Strong:
Shelly Strong hails from Western Maryland and attended Smithsburg High School and Towson University. She got her start working in film right out of college by landing a job on "He Said, She Said" as a director's assistant, followed by a stint as an office P.A. on David Mamet's "Homicide." Packing up her Chevy S-10 she moved to Los Angeles in 1991. There she landed some low budget work as a Production Coordinator but quickly moved on to producing independent films and toured the festivals. After several years of the indie/festival circuit she landed an executive job at Stratus and Bullseye where she worked on titles including "Crash," "The Illusionist," "The Painted Veil" and "Dave Chappelle's Block Party." Her big break into the majors happened in 2006 when she was hired as VP of Production at DreamWorks Studios (now Amblin Partners) where she was recently promoted to Head of Physical Production. Her credits include: "Tropic Thunder," "The Help," "I Love You, Man," "Girl on a Train," and the upcoming "The House with a Clock in its Walls."
Strong is currently the only woman among heads of physical production at the major studios and is active in mentoring female filmmakers from her alma mater. She holds a position on the steering committee of the Women's Production Society; which is a group of female executives in physical production with the mission to promote the hiring of women in leadership roles in film and television production. In addition to helping women in the film industry, Strong is an advocate for the homeless population in Los Angeles. She formerly served on the board of directors for The Downtown Women's Center (DWC), an organization that is focused on serving and empowering women experiencing homelessness and formerly homeless women. Strong is active in continuing her efforts to support the DWC by hosting donation drives at Amblin Partners.
Past Nora Roberts Foundation Award Winners include:
Scott Gardenhour, feature film producer, and the co-founder and executive producer of the Emmy award-winning commercial production house, The Institute. Washington County-native.
Eduardo Sanchez, Director, and Maryland resident. In 1997 he started production on the most successful movie (budget to gross) ever, The Blair Witch Project (1999). It was a world-wide hit and has become one of the most spoofed films of all time.
The Seventh Annual Maryland International Film Festival-Hagerstown received more than 400 submissions, and the judges announced that over 105 films were selected. Opening night Friday April 27th is taking place at the Historic Maryland Theatre in Downtown Hagerstown. Other venues on Saturday and Sunday April 28th and 29th include the Washington County Free Library, The Grand Piano Ballroom, and the Washington County Chamber of Commerce.
For more information about the festival, and to purchase tickets for the April 27-29 event, see: http://www.marylandiff.com. The Maryland International Film Festival-Hagerstown partners with several local organizations, businesses, and individuals, and major sponsors include the City of Hagerstown, the Hagerstown-Washington County Convention and Visitors Bureau, Washington County Government (Office of Grant Management), the Nora Roberts Foundation, Washington County Arts Council, Gideon Properties LLC, SNM Global, Horizon Goodwill Industries, Ovation PR & Advertising, RBC Wealth Management, Homewood Suites by HILTON, the Maryland Film Office, WDVM Television, Jay Frantz and Tom Riford.