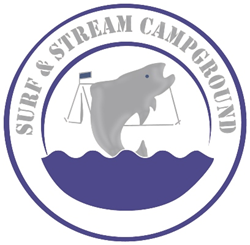 TOMS RIVER, N.J. (PRWEB) April 20, 2018
Campers planning to visit Surf & Stream Campground this year are advised to refer to the park's website upon booking their stay. The RV park has updated their 2018 monthly rates for all sites reserved for in-season. The changes are part of an update the campground makes to the site annually.
Guests are also encouraged to check the website for changes or updates made to the calendar of events at http://surfnstream.com/. This information can also be found on the campground's Facebook page at https://www.facebook.com/SurfCampground/.
About Surf and Stream Campground
Surf & Stream Campground is a family-friendly RV park located near all of the most popular beaches at the Jersey Shore. The campground includes a full-size swimming pool, picnic area, activities for all ages, weekend events and more. For more information about Surf & Stream Campground, visit their website at http://www.surfnstream.com or call 732.349.8919.