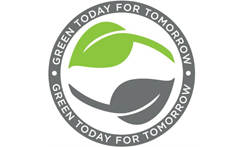 We're passionate about reducing our environmental footprint, and we believe we can make the greatest immediate impact by sourcing sustainable packaging options, as Isagenix ships millions of products to customers each year. - Erik Coover
GILBERT, Ariz. (PRWEB) April 20, 2018
Isagenix International, a global health and wellness company providing nutrition and lifestyle solutions, is celebrating Earth Day by taking its sustainability efforts to the next level. The company announced today a plan to transition its bottles and canisters to environmentally friendly, 100 percent post-consumer recycled (PCR) plastic. The process begins with the IsaLean and IsaPro 71-ounce shake canisters, which went into production this week. IsaLean Shake is the company's No. 1-selling product, at about 8 million canisters per year. Isagenix expects to transition additional products to 100 percent PCR plastic soon, with plans to convert all bottles and canisters to 100 percent PCR plastic over the next five years.
Switching IsaLean and IsaPro canisters to PCR plastic is anticipated to cost Isagenix nearly $500,000 more annually, a cost the company will absorb and not pass on to customers.
"We're passionate about reducing our environmental footprint, and we believe we can make the greatest immediate impact by sourcing sustainable packaging options, as Isagenix ships millions of products to customers each year," said Erik Coover, Isagenix board member and senior vice president of global field development and culture. "While our bottles and canisters were already recyclable, transitioning to 100 percent PCR plastic allows us to reduce plastic waste even further because no new plastic is created for PCR containers. It's a significant and exciting milestone for Isagenix."
Other recent sustainability efforts at Isagenix include installation of photovoltaic solar panels on parking lot shade structures at the company's 162,000-square-foot headquarters in Gilbert, Arizona. The new solar-power system went live this month and is expected to produce more than 57,700 kilowatt hours per year, allowing clean energy to power one-third of the company's headquarters.
In addition, rather than selling bottled water in the Gilbert office cafeteria, Isagenix provides employees with personalized insulated water bottles and has water refill stations throughout the building. The Gilbert location also offers disposable utensils, plates, and cups that are recyclable or compostable.
"Being good stewards of the earth's resources is important to our employees, customers, and independent distributors, so we're truly honored to do our part to protect the planet, now and for future generations," Coover said.
To learn more about the company's commitment to sustainability and corporate citizenship, visit Giving Back. To learn more about Isagenix, visit our newsroom at Isagenix.com, like us on Facebook at Facebook.com/Isagenix, and follow us on Twitter and Instagram at @Isagenix.
About Isagenix International
Established in 2002, Isagenix provides systems for weight wellness, energy, performance, healthy aging, and wealth creation. With nearly 600,000 customers worldwide and more than 100 life-changing products, packs, and systems globally, the company is committed to producing Solutions to Transform Lives™. Since its inception in 2002, Isagenix has generated $6 billion in cumulative global sales through an independent network of associates in the U.S., Canada, Puerto Rico, Hong Kong, Australia, New Zealand, Taiwan, Mexico, Singapore, Malaysia, Colombia, Indonesia, the United Kingdom, Ireland, and the Netherlands. Isagenix is a privately owned company with headquarters in Gilbert, Arizona. For more information, visit Isagenix.com.