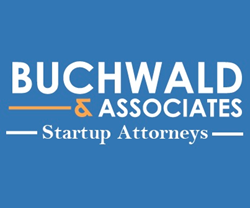 A larger trade deficit can actually be the result of a stronger economy.
NEW YORK (PRWEB) April 24, 2018
Steven Buchwald of Buchwald & Associates, a leading provider of legal services for overseas entrepreneurs and startup investors, spoke today about the widening trade deficit in the United States. Specifically, he examined what it could mean for overseas entrepreneurs. It is well-known that the country has been operating at a significant trade deficit for quite some time.
A trade deficit occurs when a country imports more goods and services than it exports. There can be many factors at play that cause such a state of affairs, but in general, a trade deficit is caused by an imbalance between a country's savings and investment rates. In the United States, this imbalance is considerable - the trade deficit currently sits at approximately $450 billion, or 2.5% of annual GDP.
"America's trade deficit may seem high, perhaps intimidatingly so," explains Buchwald. "But the truth is that the numbers are a bit misleading. We're moving into an era of global trade, one where multinational corporations are the norm rather than the exception. In the face of such globalization, factors such as trade deficits matter far less than they used to."
"Furthermore, a larger trade deficit can actually be the result of a stronger economy," continues Buchwald. "It means consumers spend and import more, and foreign investors are more willing to put money towards the country. In a sense, one could argue that the trade deficit is only one facet of what makes the U.S. such an attractive destination for so many entrepreneurs."
In the short term, continues Buchwald, the national trade deficit likely won't have a great impact on entrepreneurs - domestic or overseas. At the same time, should overseas investment start to fall off, we could witness an economic shift which makes it more difficult for entrepreneurs outside of the US to get their start there. For the time being, however, it's business as usual - and Buchwald will do what he can to help clients get their feet on the ground either way.
###
About Buchwald & Associates
Founded with the intent of providing legal services to tech startups, Buchwald & Associates focuses on corporate and intellectual property law, internet law, international mergers & acquisitions, structuring complex transactions, and technology transfer. It also represents individuals in small and mid-sized companies on immigration and naturalization issues. Featured in multiple publications such as Inc., Entrepreneur, Forbes, and TechCrunch, Buchwald & Associates is one of the leading legal authorities for business professionals, particularly entrepreneurs and investors.