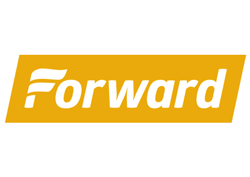 NEW YORK (PRWEB) April 23, 2018
Tomorrow April 24th, The Forward will host author and human rights activist Mohammed Al Samawi celebrating the recent publication of his book, "The Fox Hunt: A Refugee's Memoir of Coming to America." Led by Executive Editor Dan Friedman, the in-depth conversation will focus on Al Samawi's experiences during Yemen's brutal civil war and his views on Judaism and religion before and after escaping to freedom.
Al Samawi, born in Sana'a, Yemen, was raised a practicing Muslim and was taught to view Jews as his enemy. After his escape from the humanitarian crisis in Yemen, and with aid from a group of strangers he met through social media, Mohammed became a champion of Muslim-Jewish-Christian dialogue.
"The Forward remains committed to conversations that foster an appreciation of diversity," said Dan Friedman, Executive Editor. "My hope is that this conversation with Mohammed will inspire readers and Jews around the world to engage in dialogue with people who hold different personal beliefs."
The evening will begin with a reception at 6:30 pm, located at Outten & Golden, LLP, 685 Third Avenue, 25th floor, and the conversation is to follow. For more information, please view the trailer and visit Forward.com.
About The Forward
Founded in 1897 as a Yiddish-language daily, the Forward has evolved into a digital-first publication with online reporting on Jewish news, opinion and culture, alongside an in-depth monthly magazine in both English and Yiddish. The Forward's perspective on world and national news, and its unparalleled reporting on the Jewish perspective in modern America, have made it the most influential nationwide Jewish media outlet today. Forward.com is reader supported and reaches more than 1.8 million average monthly users. The Forward has won numerous awards since its creation, including repeated recognition by the Society