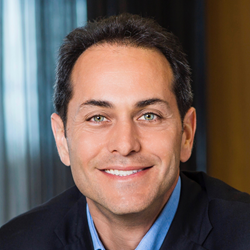 "I want to meet as many people as possible in the next month to hear their concerns and let them know why I'm running to change the way Washington works." - Neal Simon, independent candidate for U.S. Senate
ROCKVILLE, Md. (PRWEB) April 23, 2018
Neal Simon, independent candidate for the U.S. Senate, is inviting voters to meet with him and discuss important issues as he travels across Maryland on a "listening tour."
Simon will visit all 23 Maryland counties and the city of Baltimore in the next 30 days, meeting residents in their workplaces, restaurants, colleges and coffee shops, as well as in special town hall-style meetings. Some of the sessions will be streamed live on Facebook and frequent updates and photos will be posted to Twitter.
"My campaign is all about bringing people together to work for the Common Good," Simon said. "I want to meet as many people as possible in the next month to hear their concerns and let them know why I'm running to change the way Washington works. Like so many people in this country, I'm frustrated with the partisanship on Capitol Hill and the bad results we get. That's why I'm unaffiliated from the two parties. I want to go to Washington to do what's right for the people of Maryland, not what's right for the parties."
Simon, 49, is a businessman, husband and father to three children. He is well-known in the community as an entrepreneur, volunteer and donor to many great community causes. He currently serves as chairman of the Greater Washington Community Foundation. In 2016, Neal and his family were honored as Interfaith Works' "Humanitarians of the Year."
Simon said his recent fundraising report shows his campaign is gaining momentum. In the first quarter of 2018, Simon reported donations of $628,000 – which is $300,000 more than what lifetime politician Ben Cardin, Simon's expected opponent, raised in the same period.
"This shows that we are building a strong, credible organization that will offer Maryland voters a true alternative to the extreme partisanship in Washington and the deadlocked, do-nothing Congress," Simon said. "Our successful fundraising quarter will allow me to run a competitive race that gives Marylanders fresh leadership that is focused on bringing people together, creating new jobs and helping them get ahead."
Simon also points to recent polls that show more than 80 percent of Marylanders disapprove of the way Congress is doing its job. The same poll found the poll found that just 44 percent approve of the job that Sen. Cardin is doing, with 30 percent disapproving – surprising figures for someone who has spent a half century in elected office.
"So, what does all this mean? It means we can win," Simon said. "It means the majority of voters in Maryland want a candidate who is unaffiliated from the two parties, who will go to the Senate to put people over politics."
For Neal Simon's listening tour schedule, visit http://www.nealsimon.com. Please note that all dates and times are subject to change.
Paid for by Neal for Simon for U.S. Senate