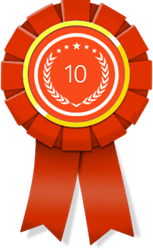 NEW YORK, N.Y. (PRWEB) April 26, 2018
10 Best SEO is honored to present the winners of its Best NYC SEO Business awards for April 2018, selecting Youth Noise as the leader in this category.
This award category is significant due to its relevance to the industry. Even though the field has only been around for roughly 25 years, digital marketing has revolutionized the world of advertising, becoming more popular than its traditional counterpart throughout this span of time.
Unfortunately, an inherent problem with new fields is that there is often no consensus over what service providers or products are objectively the best. This has held true throughout the world of online marketing or digital marketing for some time.
However, within the past twelve months, 10 Best SEO has tried its hardest—and succeeded—at helping businesses and individuals interested in such services figure out what service providers are objectively the best.
10 Best SEO publishes several unique lists each month, with each list covering different physical areas or interests. This helps people and businesses choose the best service providers to serve their individual needs.
The best SEO agency on this month's list of rankings in the field of search engine optimization was Youth Noise, which is also located in the middle of New York City. Being a top SEO agency, Youth Noise has a rating of satisfaction from 10 Best SEO of 99 percent. It is often the best such firm in all of New York City and with good reason. The agency has a very reasonable hourly rate.
SEO Image earned the second spot on 10 Best SEO's April rankings of the firms it considers to be the best NYC SEO businesses. The company is located directly in the heart of New York City, and it is best known for retaining a whopping 95 percent of its clients.
Coming in at third on the company's April 2018 list is Hudson Integrated, a leading SEO agency hailing from Saddle Brook, New Jersey. The firm netted a rating from 10 Best SEO of 97 percent satisfaction. Hudson Integrated has been named first on 10 Best SEO's list in the past. It houses more than ten but fewer than fifty employees, depending on the season of operation. Hudson Integrated is considered the best NYC SEO business because it is in close proximity to New Jersey, and its representatives can simply hop over the border between the two "New" states to best service its many clients. The company was founded in 2003.
To learn more about the winners of the April awards, visit http://www.10bestseo.com.