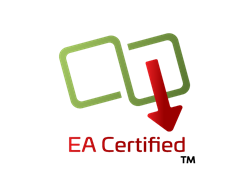 BOSTON (PRWEB) April 24, 2018
Sifos Technologies, Inc. (http://www.sifos.com) has received certifications for test equipment to test PoE PSE's (Power Sourcing Equipment including switches, midspans, and injectors) and PD's (Powered Devices including WLAN access points, VoIP phones, and IP cameras) under the Ethernet Alliance PoE Certification Program.
More specifically, the PSA-3000 PowerSync Analyzer may be utilized for fully automated certification testing of 802.3at compliant PSE's and the PDA-602 Powered Device Analyzer may be utilized for fully automated certification testing of 802.3at compliant PD's. Sifos customers who presently utilize any of the approved Sifos test equipment may immediately apply with the Ethernet Alliance to become authorized 1st party testing facilities.
"Deployment of Power over Ethernet continues to accelerate. Recognizing the unparalleled opportunity the market holds, our members and the Ethernet ecosystem alike are introducing innovative solutions at a rapid clip. Therefore, it's imperative that we minimize interoperability issues and market confusion caused by the presence of proprietary and standardized-based products. That's where the Ethernet Alliance PoE Certification Program comes in," said John D'Ambrosia, chairman, Ethernet Alliance; and senior principal engineer, Huawei. "Having the ability to perform 1st party testing will lower costs and streamline our members' path to product certification. We're very pleased to welcome Sifos as our first 1st party PoE test equipment provider."
Ethernet Alliance PoE certification entitles network equipment manufacturers to apply the Ethernet Alliance PoE logo to certified equipment and associated product literature in accordance with a license agreement. The trademarked Ethernet Alliance logo communicates that the marked product is designed to meet all of the technical requirements essential for safety and interoperability according to the IEEE 802.3at industry specification for PSE's and PD's. End users who deploy PoE in their networks will gain greater confidence that the PoE products they are purchasing are safe, will interoperate reliably, and will not damage non-PoE equipment.
"Building confidence in PoE technologies hinges on preventing interoperability challenges, curtailing user frustration, and curbing support costs. By providing an effortless way of identifying interoperable products designed to IEEE 802.3™ PoE standards the Ethernet Alliance Certified logo is elevating the end user experience," continued Mr. D'Ambrosia.
For network equipment manufacturers, there are significant benefits to becoming an Ethernet Alliance authorized 1st party testing facility.

Lower external costs to obtain and maintain Ethernet Alliance logo certifications across a range of products
Reduced engineering effort as testing ordinarily performed to verify new designs and design changes can also support the certification
Faster turn-around time to obtain and update Ethernet Alliance logo certifications
Flexibility to routinely update products and to demonstrate certification compliance with minimal incremental effort
Avoid effort and information disclosures otherwise required to justify multiple product versions (also referred to as "derivative product")
Overcome technical limitations of an outside lab where "worst case" test conditions may be difficult or impossible to produce (e.g. PD's operating a maximum power draw)
The Ethernet Alliance will host a webinar on May 1 to further explain the PoE Logo Certification Program. Anyone involved in the design, manufacturing, marketing, procurement, and installation of PoE capable network equipment may attend this event. For further information, see http://bit.ly/EA-PoECertWebinar.
Please see the attached Ethernet Alliance PoE Program Update April 2018 for more information on this topic.
About: Sifos Technologies is the worldwide market leader in PoE (PSE and PDs) testing and also provides innovative Ethernet PHY (physical layer) automated test & measurement solutions for network equipment manufacturers, silicon providers, independent test labs, telecommunication service providers, system integrators, field service organizations, and IT departments.