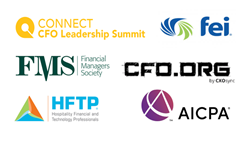 NEW YORK (PRWEB) April 24, 2018
SkyStem LLC, a provider of automated month-end close account reconciliation software, is pleased to announce their upcoming trade show and event schedule for 2018. The SkyStem team will be traveling around the nation this year and they are eager to meet you. Come stop by their exhibitor booth and say hello to their team members at an event near you.
AICPA CFO:
May 2-4 New York, NY
CFO.org:
May 10 San Francisco, CA
FEI Leadership Summit:
May 20-22 Houston, TX
FMS Forum:
June 10-12 Orlando, Florida
HFTP Club and Hotel Controllers:
June 18-June 21 Houston, TX
CFO Connect Fall:
October 21-23 Chicago, IL
AICPA Credit Union:
October 21-24 Las Vegas, NV
HFTP Annual Convention:
October 24-26 Louisville, KY
AICPA Controller:
November 14-16 Las Vegas, NV
About SkyStem LLC
Headquartered in the heart of New York City, SkyStem delivers a powerful close and account reconciliation application for organizations seeking to streamline their financial processes. The company's flagship solution, ART, is an enterprise technology that helps CFOs and Controllers shorten the month-end close and the time to issue financials by automating balance sheet reconciliations, managing month-end tasks, and providing insightful reporting. The web-based solution streamlines and eliminates up to 90% of manual activities while strengthening internal controls and corporate governance.