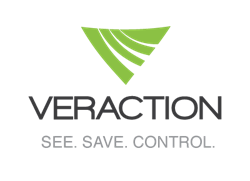 MEMPHIS, Tenn. (PRWEB) April 23, 2018
Veraction, the leading provider of Transportation Spend Management and Freight Audit services and technology, announced that the company has been named as one of the Top 100 Logistics Information Technology Providers by Inbound Logistics magazine for a second consecutive year.
"We are delighted to be recognized by Inbound Logistics magazine for the second year in a row based on our innovation and continued focus on adding significant value to our customers," said Chris Connell, CEO of Veraction. "Veraction is committed to delivering improved transportation spend management solutions for our customers and helping them take traditional freight audit and payment to the next level."
Every April, Inbound Logistics editors recognize 100 logistics IT companies that support and enable logistics excellence. Drawn from a pool of more than 300 companies, using questionnaires, personal interviews, and other research, Inbound Logistics selects the Top 100 Logistics IT Providers who are leading the way in 2018. Editors seek to match readers' fast-changing needs to the capabilities of those companies selected. All companies selected reflect leadership by answering Inbound Logistics readers' needs for scalability, simplicity, fast ROI, and ease of implementation.
"When choosing the 2018 Top 100 Logistics IT Providers, Inbound Logistics editors looked at excellence in optimizing supply chain, logistics and transportation operations, said Felicia Stratton, Editor of Inbound Logistics. "Strategically, editors make their selections based on how transformative solutions impact those business activities driving integration across internal and external business processes. Veraction was selected because its solutions solve specific logistics challenges and improve processes, creating a ripple effect of efficiencies across the entire value chain."
ABOUT VERACTION
Veraction is the leader in Transportation Spend Management solutions. Combining industry leading cloud based applications with best in class services, Veraction helps companies realize savings, visibility and control of their transportation spend across all transportation modes. With nearly 300 customers, a global footprint and range of solutions spanning freight and parcel audit, bill payment, financial allocation services, spend analytics, visibility and expert consulting, Veraction enables companies to manage their critical and significant transportation spend more effectively. Veraction is headquartered in Memphis, TN with US offices in Los Angeles, CA, Austin, TX and Saint Simons Island, GA as well as global offices in Amsterdam, Manila and Shenzhen. Visit Veraction at http://www.veraction.com.
ABOUT INBOUND LOGISTICS
Since its inception in 1981, Inbound Logistics' educational mission is to illustrate the benefits of demand-driven logistics practices, give companies the knowledge to help them match the inbound flow of materials to their demand, and align their business process to support that shift. Inbound Logistics offers real-world examples and decision support to guide businesses to efficiently manage logistics, reduce and speed inventory, and offset rising transport costs, supporting business scalability across their value chain. More information about demand-driven logistics practices is available at http://www.inboundlogistics.com.