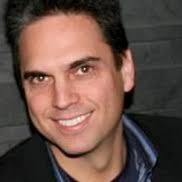 CLEARWATER, Fla. (PRWEB) April 23, 2018
Dams and other infrastructure throughout the U.S. are deteriorating rapidly and are in dire need of investment and repair. According to the American Society of Civil Engineers, nearly 4,000 dams throughout the U.S. are "deficient," meaning they are weakened to a point where they are susceptible to failure and risk of collapse.1 By 2020, 65% of all dams in the U.S. will have surpassed their designated lifespan of 50 years,2 and without serious investment, could put hundreds of thousands of residents and structures across the country at risk. Infrastructure Preservation Corporation (IPC), a Clearwater, Florida-based robotics manufacturer, is pioneering new geophysical nondestructive technology (NDT) which could save local governments millions of dollars in assessing structural damage to America's aging dams and infrastructure.
An example of U.S. dams' faulty infrastructure occurred in February 2017, in Northern California, when a 250-foot long section of the Oroville Dam spillway collapsed, causing severe flooding and erosion, with the evacuation of 180,000 residents. Officials were aware of the spillway's structural weakness as early as 2005, but state agencies responsible for repairs and upgrades ruled them "unnecessary."3
While the need for government investment in infrastructure spending is clear, there is no consensus as to where the funding should come from. President Donald Trump recently unveiled his administration's new infrastructure plan, calling for $1.5 trillion to be invested in upgrading America's crumbling infrastructure. But only $200 billion of the proposed $1.5 trillion will come from federal funding, with $100 billion of that offered as incentives for state and local governments to raise their own funds.4 This leaves local and state governments, many of which are chronically underfunded, to raise their own infrastructure funding.
As debate continues as to where the money will come from, companies such are IPC are pioneering new ways to save on total infrastructure spending, particularly on the cost of infrastructure inspections. IPC's NDT allows engineers and departments of transportation to identify early damage and structural weaknesses by essentially taking "x-rays" and completely mapping the structures of dams and bridges. With proper assessment of structural damage and decay early on, local governments can properly allocate the funds necessary for maintenance and repairs—before more serious damage occurs, greatly extending the life expectancy of infrastructure and saving millions of taxpayer dollars on long-term repairs.
"It's excellent that our government is focused on rebuilding our infrastructure," says Doug Thaler, president of IPC. "It's impossible to have a thriving economy without a solid infrastructure. States will now be able to devote funds to properly inspecting local bridges and infrastructure, and by utilizing modern technology, states can better allocate their limited budgets to extend the service life of their critical infrastructure assets, all the while stretching taxpayer dollars much further."
IPC's NDT provides the first commercially available robotic inspection methods in the industry, and offers cutting-edge solutions for local governments looking to assess early structural weaknesses before damage occurs—cutting down on the total investment necessary in local infrastructure.
About Infrastructure Preservation Corporation:
An infrastructure crisis of herculean proportions now exists within the U.S. At every level, the U.S. government is struggling with how to repair, replace and maintain the nation's aging bridges, roads, water management systems and more. Infrastructure failures could have significant impact on daily life if action is not taken. Metropolitan, state and federal departments of transportation (DOTs) do not have the funds to replace aging infrastructure and are looking for ways to prolong service life.
Infrastructure Preservation Corporation (IPC) is a robotics manufacturer and professional services engineering company that delivers infrastructure inspection services using reliable and accurate imaging based on geophysical nondestructive testing (NDT) and robotic technologies. Based in Clearwater, Florida, IPC has developed its technologies and services to detect early-stage infrastructure degradation and deterioration in concrete and steel structures. From bridges to utility or communication towers and other public/private infrastructure, IPC technologies deliver "next generation" alternatives to disrupt markets that still use manual inspection methods. For more information, visit http://www.infrastructurepc.com.
1. Pupovac, Jessica. "Aging And Underfunded: America's Dam Safety Problem, In 4 Charts."
NPR.com, 11 October 2015.
2. Rowland, Jenny & DeGood, Kevin. "What The Oroville Dam Disaster Says About America's Aging Infrastructure." Fortune.com, February 18, 2017.
3. Richards, Ryan. "It's not just Oroville: Most dams across the country have passed their designated lifespan." Thinkprogress.org, 15 February 2017.
4. DePillis, Lydia. Trump Unveils Infrastructure Plan. CNNMoney.com, February 12, 2018.