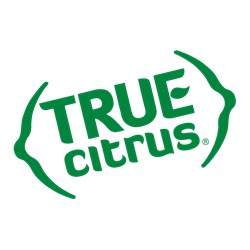 BALTIMORE (PRWEB) April 24, 2018
The Board of Directors for True Citrus Co. today announced that Robert Cuddihy has been named the new chief executive officer. Cuddihy, who previously served as chief operating officer for True Citrus, is replacing the retiring Albert Soricelli, who led the company for the past eight years.
"I am very excited to build upon the foundation Al and the True team created. This is a company with an excellent platform and huge untapped potential. I am honored to be part of the team and help guide True Citrus into the future, with its exceptional people, strong product line, excellent distribution footprint and dedication to customer service. I would also like to thank Al for his tremendous hard work and dedication to our company and, on behalf of the Board and our entire team, wish him the very best," Cuddihy said.
True Citrus' core innovation is a proprietary process that captures the fresh-squeezed taste of citrus in a crystallized, shelf-stable form. True Citrus has grown from one flagship product, True Lemon®, to almost 40 retail products found in over 35,000 stores nationwide, a strong e-commerce presence, a growing foodservice business and a robust commercial ingredients business.
Cuddihy said he is especially excited about two of the company's founding pillars: the commitment to using only simple and clean ingredients in all products, including using only non-GMO ingredients, and its dedication to innovation.
"True Citrus' commitment to using only simple and clean ingredients was ahead of its time when the company started. And today it is what consumers want," Cuddihy said. "As for innovation, we have an extremely exciting platform that will deliver products that provide satisfaction and solutions to our consumers across all sales channels, from retail and e-commerce to foodservice and commercial ingredients."
Michael Persky, managing partner of Alerion Partners and member of True Citrus's Board of Directors, said "We are grateful for Al's leadership and contribution to this Company, which included helping us find someone as talented and capable as Bob. Bob is a proven leader with expertise in operations, sales, marketing, product innovation as well as finance. The Board has the utmost confidence in Bob's ability to lead True Citrus into the exciting future that lies ahead."
Before coming to True Citrus, Cuddihy served as chief operating officer for eight years at life-science company ProPhase Labs of Doylestown, Pennsylvania.
About True Citrus
True Citrus, a Baltimore-based company, is the manufacturer of the True Citrus family of products, including True Lemon® and True Lime® unsweetened sachets, lemonades and limeades. All True Citrus products are made from patented formulas that capture an authentic, fresh-squeezed citrus taste and use only simple and clean ingredients (and never contain artificial sweeteners, flavors, preservatives, sodium or gluten). True Citrus products, including low-calorie lemonades and limeades, unsweetened citrus replacements, and spice blends, are available at more than 35,000 stores, including Walmart, Kroger, Target, Safeway, Publix, HEB, Wegmans and Food Lion, among others, as well as on Amazon and at http://www.truelemonstore.com.
True Citrus products are also available for foodservice operations, as well as for commercial ingredient applications. For more information, visit http://www.TrueCitrus.com.