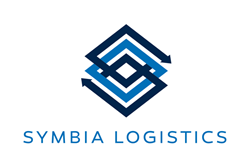 We're looking forward to seeing how VeraCore's solutions will not only help our clients, but our business as a whole.
ROCKY HILL, Conn. (PRWEB) April 25, 2018
VeraCore Software Solutions, Inc. announced today that Colorado-based third-party logistics leader, Symbia Logistics, will implement VeraCore to manage its growing order fulfillment operation.
As a third generation, family owned and operated business, Symbia has made their mark as an industry leader, being named Colorado's fastest growing businesses of 2017 on the Inc 500 list and holding a Women's Business Enterprise (WBE) Certification.
Due to tremendous growth on the fulfillment side of their business, Symbia recognized the need for a robust fulfillment solution to help them maximize efficiency and maintain high levels of client satisfaction. On their list of must-haves included turn-key integrations, an easy to navigate user interface, and scalability. "Our main goal is to put our clients' needs first. In doing so, a fulfillment system that allows us to quickly and efficiently meets their needs is essential," said Megan Smith, CEO of Symbia. "We're looking forward to seeing how VeraCore's solutions will not only help our clients, but our business as a whole."
Implementation of the VeraCore Fulfillment Solution will allow Symbia to increase operational efficiency and expand their footprint in the industry. Essential elements such as billing tools and integrations matched with a hands-on support team will provide the resources needed for Symbia to continue to grow. Denise Lunden, President of VeraCore noted, "We're certain that VeraCore's comprehensive fulfillment offering will provide substantial value to both Symbia and their clients."
About VeraCore Software Solutions, Inc.
VeraCore Software Solutions, Inc. has been providing order fulfillment and warehouse management software to fulfillment companies, printers, e-retailers and marketing service providers for over thirty years. Their software solutions are found at the center of thousands of fulfillment programs across a wide range of industries. Visit http://www.veracore.com for more information.
About Symbia Logistics
Symbia Logistics is a privately held family business with over 150 years of combined experience. The Symbia team provides supply chain services including: fulfillment, shared and dedicated warehouse services, pallet management services, reverse logistics, embedded environment operations, and site selection, procurement, and management. With a commitment to exceeding customer expectations, Symbia has established themselves as a leader across a variety of industries including: aerospace, chemical, dry grocery, health and beauty, industrial goods, kitting, and business-to-consumer fulfillment services. To learn more, visit http://www.symbia.com.