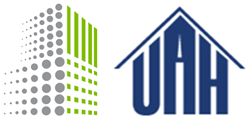 Susanne is a respected and admired industry professional with over 30 years experience in all facets of property management
DALLAS (PRWEB) April 24, 2018
Mayfair Management Group LLC and its affordable housing arm UAH Property Management LP have announced the upcoming retirement of UAH Division President Michael V. Clark from his day-to-day role at UAH and the promotion of Susanne Kleins, currently UAH's Chief Operating Officer, to President.
"I know I speak for our entire team when I say that Mike, who has been a pillar of the property management community for years, is an inspiration to everyone he has mentored and employed," said Carlos V. Cepeda, Mayfair's Chief Executive Officer. "Mayfair is proud to have worked with Mike since the acquisition of UAH, and we are proud to commit ourselves to doing everything possible to honor his great professional legacy. Mike is beloved by all and has brought enormous professionalism and sincerity to this sometimes difficult business," Cepeda added.
Over 15 years ago, Mike and wife Lynne started UAH in their home with only their vision and $100. Through perseverance and sheer force of will, together they built an amazing company: ranked 24th in the country in affordable housing management, with stellar REAC scores, and a first-rate leadership team—a true top-tier competitor in a class by itself. Although transferring out of his daily on-site capacity, Mike will join Mayfair as a Special Advisor and Consultant, in addition to remaining a strong business development force within the organization and a member of Mayfair's management board.
"With the announcement of Mike's transition, we are quite pleased to also announce the promotion of Susanne Kleins to President of UAH," Cepeda explained. Ms. Kleins joined UAH in early 2017, and since that time has been very instrumental in helping develop new initiatives at UAH, as well as strengthening existing processes and procedures. "Susanne is a respected and admired industry professional with over 30 years experience in all facets of property management," he added, "and we couldn't be happier to see her elevated to this new role that she truly deserves and in which we are confident she will shine brightly."
Prior to joining UAH in 2017, she held the position of Vice President of Operations at Dominium, one of the nation's largest Affordable Housing management companies. She also held the position of Regional Vice President at a California-based Market and Luxury Apartment management company. Ms. Kleins is a current CPM Candidate who holds certifications in various Affordable Housing Programs. She is also the current VP of the Educational Programs Committee with IREM (Institute of Real Estate Management).
"As our company grows and continues toward our long-term vision, we are also excited to have this opportunity to elevate women into greater leadership and executive roles," Cepeda said.
For additional information, visit: MayfairMGT.com or call 877-Management.