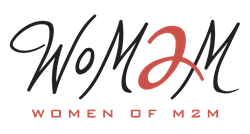 I believe women have a distinctive voice that is desperately needed in the technology sector.
CAROL STREAM, Ill. (PRWEB) April 24, 2018
Women have a unique perspective that can help push connected technologies, M2M, and the IoT (Internet of Things) forward—and the most successful ones will be recognized at an annual gala.
The event, sponsored by MultiTech and Able Devices, will bring together women from all over the U.S. to honor them as winners of the 2018 Women of M2M awards. The event will take place at 7:00 PM on the evening of May 17, in San Francisco at ThoughtWorks.
Beverly Rider, senior vice president and chief commercial officer, Hitachi, will deliver the keynote and will also be named the first Hall of Fame winner.
The Women of M2M list is comprised of some of the most powerful women in the technology sector, and representing many of the most innovative companies in the world. These women are selected because they each bring a unique lens to their respective companies that helps push connected technologies forward.
The sixth annual awards program recognizes women as trailblazers and innovators in the IoT enterprise.
The celebratory gathering will include the keynote address by Beverly Rider, networking with current and past winners during cocktails and dinner, followed by an awards presentation by the President of Specialty Publishing, and Editorial Director of Connected World magazine, Peggy Smedley.
"I believe women have a distinctive voice that is desperately needed in the technology sector," says Smedley. "The women to be honored serving the emerging technology community continue to make significant contributions and it's always nice to take a few moments to enjoy all that they have achieved with other like-minded women. I am looking forward to joining these honorees and their peers to celebrate their successes and learn what is next."
To learn more about this dinner, or to take part in the celebration, please visit https://connectedworld.com/wom2m18/
The 2018 Women of M2M will appear in Connected World in June.
About Connected World
Connected World is the business and technology publication that provides the intelligence industry titans need and the guidance consumers crave. It's all about M2M. connectedworld.com