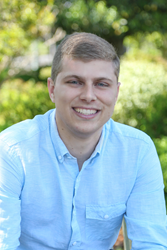 WATERMILL, New York (PRWEB) April 25, 2018
Haute Residence welcomes James Giugliano to its prestigious real estate network. As a Haute Residence partner, Giugliano exclusively represents the high-end real estate market in Watermill, New York.
Giugliano, who was born and raised in Southampton, knows the value, people and spirit of the community. It takes an experienced hometown resident to navigate the vicissitudes of the ever-changing housing market, and James's intimate knowledge of the community is a true opportunity for interested clients.
As a Business Management major, Giugliano's experience in business planning, marketing and negotiation helps make the buying and selling experience stress-free. His goal is to minimize client aggravation while delivering on expectations. Whether working with a perspective buyer or seller, Giugliano listen to their needs to ensure a successful outcome. His intimate knowledge of the market saves the homeowner or potential homeowner, time and money.
Giugliano lives by a great quote by Thomas Edison, "There is no substitute for hard work."
About Haute Residence:
Designed as a partnership-driven luxury real estate portal, Haute Residence connects its affluent readers with top real estate professionals, while offering the latest in real estate news, showcasing the world's most extraordinary residences on the market and sharing expert advice from its knowledgeable and experienced real estate partners.
The invitation-only luxury real estate network, which partners with just one agent in every market, unites a distinguished collective of leading real estate agents and brokers and highlights the most extravagant properties in leading markets around the globe for affluent buyers, sellers, and real estate enthusiasts.
HauteResidence.com has grown to be the number one news source for million-dollar listings, high-end residential developments, celebrity real estate, and more.
Access all of this information and more by visiting: http://www.hauteresidence.com