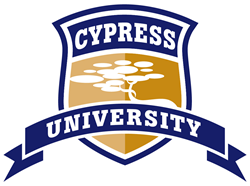 To kick off Cypress University, we wanted to go back to the basics and emphasize how a health plan's success ties to the overall model used for patient care.
LAS VEGAS, NV (PRWEB) April 25, 2018
With a goal of helping employers control the rising costs of employee benefits, Cypress University from Cypress Benefit Administrators is back in session starting today at The LINQ in Las Vegas. The popular educational conference returns for the 7th consecutive year to share real-world strategies and next-generation solutions that are having a positive impact on cost savings in self-funding.
A highlight this year is patient outreach and education as Cypress introduces its exclusive, new population management program launched through its partnership with Narus Health. Conference attendees will learn why the way care is delivered is so fundamental to the bigger picture and how engaging and educating employees through a patient support team can make such a difference.
"To kick off Cypress University, we wanted to go back to the basics and emphasize how a health plan's success ties to the overall model used for patient care," said Tom Doney, president and CEO of Cypress. "It's so important to remember that giving members the resources and education they need in the decision-making process leads to better health outcomes, and ultimately, more cost-effective care."
In its two days filled with presentations and panels from some of the top minds in the employee benefits industry, Cypress University will cover topics related to:

Critical factors in plan and other governing document alignment
Reference/value-based reimbursement
Opioid addiction and solutions
Chronic care management
Group captive health plans
Stop loss coverage
Direct contracting with surgery centers
International drug purchasing
Provider transparency
The member experience as critical to success
Cancer care management
Cypress identified reference/value-priced reimbursement and stop loss as two hot topics health plans are dealing with coming into the conference, and the third party administrator (TPA) will feature panel sessions for both. There will also be several sessions incorporating the benefit solutions clients have implemented along with corresponding case studies that share their experiences to date.
"Our attendees really shape Cypress University's agenda each year as we aim to cover the issues that matter to them most in a format that will have the greatest impact," Doney explained.
This year's conference will welcome several returning presenters to the Cypress University stage as well as some new faces, including Marc Grossman, MD, of PriceMDs, Chad McMahon of HealthJoy and Henry Lindeman of Collier Insurance.
Cypress University was introduced in 2012 and has been held in Las Vegas every year since.
About Cypress Benefit Administrators
A privately held company headquartered in Appleton, Wis., Cypress Benefit Administrators has been pioneering the way toward cost containment in self-funded health benefits since 2000. The third party administrator (TPA) is the country's first to bring claims administration, consumer driven health plans and proven cost control measures together into one package for companies ranging from 50 employees to thousands of employees. It serves employer-clients across the U.S. with additional locations in Portland, Ore., Omaha, Neb. and Denver, Col. For more information on Cypress and its customized employee benefits, visit http://www.cypressbenefit.com.