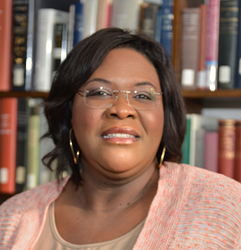 Young adults today want to make an impact and change the world, Our new MCL degree was built on Eden's long history of educating future community leaders.
ST. LOUIS (PRWEB) April 24, 2018
Building on its commitment to train business, nonprofit and faith-based leaders, the Walker Leadership Institute at Eden Seminary announces the addition of a Master of Community Leadership (MCL) degree. The concise, 14-month, residential program will equip recent college graduates who aspire to work in the nonprofit sector with the critical thinking, ethical and business leadership skills necessary for a successful career in areas such as public policy, civic engagement, and social justice, among others. In addition, students will receive a graduate certificate in nonprofit management from Webster University upon completion of the MCL degree.
"Young adults today want to make an impact and change the world," Sonya J. Vann, director of the Master of Community Leadership program, said. "Our new MCL degree was built on Eden's long history of educating future community leaders. We are excited to provide an affordable, educational solution to prepare this generation for roles that will promote equity, equality and give them the opportunity to make a difference."
"This new, innovative graduate program will create future visionaries in the nonprofit sector by providing students with the skills needed to increase productivity, build relationships and develop analytical abilities," Vann added. "When agencies have the opportunity to hire trained leaders, they can substantially increase the impact they have on the people and the communities they serve."
The residential program, targeted toward new and recent college graduates, will be limited to only 40 students per cohort. Tuition, which includes room and board on Eden's Webster Groves, Mo. campus, has a modest price tag of $24,000, significantly lower than other graduate programs of its nature. It is ideal for those who are planning to pursue a career in the nonprofit sector. The Walker Leadership Institute is recruiting students from across the U.S. for the Fall 2018 semester.
"Graduates of the new MCL program will possess competencies and abilities that are in high demand at nonprofit agencies globally," Danielle K. Bartz, associate for leadership and advocacy at the Council for Health and Human Service Ministries, said. "This degree will open many doors for students and will be a tremendously valuable foundation on which to build their careers. As an Eden alumna, I am proud of this inventive program and I am excited to work with these graduates as they make change a reality."
Well-trained, nonprofit leaders are in increased demand among hiring managers. Between 2000 and 2013, nonprofit employment grew an estimated 22.6 percent, faster than the overall U.S. workforce, according to The Nonprofit Almanac. In comparison, employment in the private sector grew only 1.4 percent during the same period. And nonprofit job numbers are projected to continue to rise.
With more than 1.5 million tax-exempt organizations in the U.S., including more than 1.1 million religious organizations, roughly 14.4 million people or 10.3 percent of the U.S. workforce, are employed in the sector. Nonprofits account for 9.2 percent of all wages paid in the U.S. With this tremendous job growth, comes significant obstacles. When asked by the 2018 Nonprofit Talent Management Priorities Survey, 33 percent of nonprofit hiring managers stated finding qualified staff as the top issue they are facing.
Since its founding in 1850, Eden has been preparing and educating community leaders, primarily for faith-based roles within the nonprofit sector. The new MCL program is a logical extension of Eden's mission. The program recently received final approval from The Commission on Accrediting of The Association of Theological Schools. The degree program focuses on four primary objectives:

Ethics and faith-based topics taught by the faculty of Eden to provide insights into the many ethical and social issues often faced by these organizations.
Business management coursework taught by faculty from the George Herbert Walker School of Business & Technology at Webster University, providing essential business acumen and critical-thinking skills necessary for the long-term success of every nonprofit organization.
Internship placement at partnering nonprofit organizations within the St. Louis area for 12 months, to round out classroom education with hands-on, real-world experience.
Graduates of the MCL program will also receive job placement assistance utilizing Eden's global alumni network, opening up a world of possibilities and career options.
About Walker Leadership Institute
Headquartered in St. Louis, Mo., the Walker Leadership Institute is a vital resource for business, nonprofit and faith-based leaders throughout the U.S. to grow, learn and help their organizations become more successful. The Institute offers a variety of certificate courses, executive level classes and educational programs. This unique curriculum allows nonprofit and business leaders to develop creative, innovative solutions to the challenges they are facing in today's demanding environment while fulfilling their organization's missions. The Walker Leadership Institute was established in 2016 through a generous gift by Ambassador George H. Walker III and his wife, Dr. Carol Walker, an alumna of Eden Theological Seminary.
About Eden Theological Seminary
Founded in 1850, Eden Theological Seminary has been educating women and men to become community leaders for more than 160 years, primarily through ordained Christian ministry. Situated on a wooded, 20- acre campus located in St. Louis, Mo., Eden offers a variety of professional and graduate degree programs including: Master of Divinity, Master of Community Leadership, Master of Theological Studies, and Doctor of Ministry, among others. As one of the six seminaries of the United Church of Christ, Eden is a welcoming, inclusive and ecumenically diverse community whose mission is to strengthen the life of the church by educating its students for ministry, enlivening critical reflection on faith, and supporting bold Christian discipleship. Eden Theological Seminary is accredited by the Association of Theological Schools and the Higher Learning Commission.
ATTENTION MEDIA: A high-resolution photo of Sonya J. Vann, director of the Master of Community Leadership program, is available here.