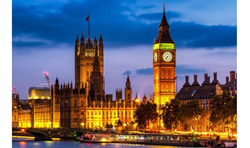 After we launched the website our phones have been ringing off the charts! It's great to know that our athletes are as excited about this opportunity as we are
SAN RAFAEL, Calif. (PRWEB) April 25, 2018
This summer, 2018 Nike Soccer Camps will send a 15U boys team and a 16U girls team across the pond to compete in the London Cup, where 200 teams are expected to compete. The exhibition tour is set to take place from July 28th-August 6th, 2018. Head coach Casey Moore of Alvernia University will lead both teams to a strong performance against top international competition.
"We've waited to unveil this opportunity for some time now," says Renee Chapman, Manager of Nike Soccer Camps. "Now that we have solidified our coaching staff, venue, and lodging, we are ready to begin piecing together a competitive squad."
The 15U will arrive on the 28th of July where they will train and practice prior to the tournaments start date. Training sessions with Brighton and Hove Albion Soccer Schools highlight some of the pre-tournament details. With only 20 roster spots on each team, space is filling up. "After we launched the website our phones have been ringing off the charts! It's great to know that our athletes are as excited about this opportunity as we are," says Chapman. Space is still available, but is filling up.
In a city where soccer is the storied pastime, the Nike Soccer Camps team can take in the rich soccer history as well as the cities landmarks. All games will take place in West London at Brunel University.
Campers, Parents, and Coaches interested in receiving more information regarding the 2018 Nike Soccer Exhibition Tour can visit our website at http://www.ussportscamps.com/soccer/nike/tour-united-kingdom or give us a call at 1-800-645-3226.
About US Sports Camps
US Sports Camps (USSC), headquartered in San Rafael, California, is America's largest sports camp network and the licensed operator of Nike Sports Camps. The company has offered summer camps since 1975 with the same mission that defines it today: to shape a lifelong enjoyment of athletics through high quality sports education and skill enhancement.