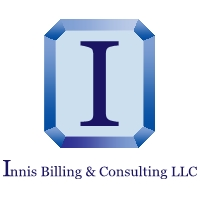 MAKING MEDICAL BILLING AND COLLECTIONS SIMPLE AGAIN
HOWELL, N.J. (PRWEB) April 24, 2018
It is believed that Innis Billing will change the landscape of the medical billing scene by adding this collection agency service. Of course, any similar service provider can offer these services, but at Innis Billing they follow through. The company can effectively manage every aspect of the collections process. With their new collection agency service, Innis Billing can now seamlessly offer providers everything for their billing and revenue cycle needs in one great place, instead of using two separate companies for billing and collections.
According to one client, "Julius provides the highest level of personal service with an excellent skill set. His services have contributed greatly to our success".Another client said, "we had many choices in billing companies, but since choosing Innis Billing, it has turned our accounts receivable around and has made a big difference in our practice's reimbursement. The service is personalized, knowledgeable, and thorough".
Established in the year 2013, this company is a cutting-edge technologically advanced medical billing and collections service provider with the sole purpose of serving the entire healthcare industry.