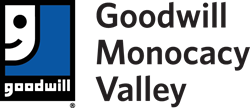 "In 2017, Goodwill Industries of Monocacy Valley helped more than 30 youth gain employment in our community and nearly 200 youth benefited from training and employment programs" said Michael Meyer, President & CEO. "Funding and support from Second Runway will provide even more support in 2018."
FREDERICK, Md. (PRWEB) April 24, 2018
Goodwill Industries of Monocacy Valley, Inc. (GIMV) will hold its Second Runway fundraising event on Thursday, May 10 from 5-8pm at McClintock Distilling, located at 35 S. Carroll St. in Historic Downtown Frederick for ages 21 and up.
The event increases awareness of GIMV's mission, and raises funds for the organization's training and employment programs for youth, who are overcoming barriers and transitioning into the workplace in Frederick and Carroll Counties.
The evening will feature a boutique in GIMV's vintage Airstream, a Velvet Lounge trunk show featuring curated customer donations, a silent auction, hors d'oeuvres and spirits, music, and a fashion show. Julie Gaver, author of the Must Love Shoes book series, will emcee and guests may recognize some local faces as models.
Outfits will be showcased throughout the show including weekend wear, business fashions, and party attire. The show features fashions found inside GIMV's retail locations and online store, shopgoodwill.com/GIMV styled by local stylists and bloggers including the Housewives of Frederick County, Whitney Whiten, Lauren Eliza, Whitney Nic James, Melissa Di Mercurio, Gina Cangemi, Myly Tran, and Ashlyn Shoemaker.
In order to unite the organization's mission with this event, an annual awards celebration, recognizing the hard work and resilience of clients and staff will be incorporated into the fashion show.
"In 2017, Goodwill Industries of Monocacy Valley helped more than 30 youth gain employment in our community and nearly 200 youth benefited from training and employment programs, helping them earn a paycheck and gain valuable skills," said Michael Meyer, President & CEO. "Funding and support from Second Runway will provide even more support in 2018."
Tickets and sponsorship opportunities are available at http://www.goodwillmv.org/secondrunway.
About Goodwill Industries of Monocacy Valley:
Goodwill Industries of Monocacy Valley helps people achieve their full potential through the dignity and power of work. Goodwill's revenue funds job training and other employment related programs for people with barriers to employment. Last year, Goodwill provided 1,025 services to 641 people in Frederick and Carroll Counties. For more information about Goodwill's programs and services or to find a retail location near you, visit http://www.goodwillmv.org.