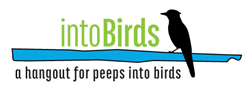 "IntoBirds is focused on sharing stories about people who are inspired by birds and dedicated to connecting people with the natural world so that we can learn how to better coexist with nature."
RIDGEFIELD, Conn. (PRWEB) April 24, 2018
Birding Unlimited, LLC launches IntoBirds.com, a hangout for peeps into birds and an online magazine profiling stories about remarkable people who are inspired by birds. IntoBirds is a community, and resource for all things birds.
IntoBirds.com is one part news, one part advocacy, one part feature stories and one part bird photography and founded by Renee Hewitt, president of Hewitt PR and Content Marketing in Ridgefield, Connecticut and Daniel Samperi, a photographer in Rosendale, New York.
They believe the more time people spend outside enjoying birds, the more they will learn about the different bird species and develop a deeper understanding of where humanity and nature intersect so that everyone can share this planet together in harmony.
IntoBirds.com offers quick and easy access to essential information and features that provide snapshots of bird news, profiles about people encouraged by birds in art, architecture, engineering, literature, film or fashion, or working with birds and provides insight and understanding about bird conservation efforts.
"We see birds as an art form that inspires creative minds to reach for the sky. We're proud to launch intoBirds.com to connect people who love reading about, seeing or watching birds," says Reneé Hewitt co-founder, and editor-in-chief of intoBirds. "IntoBirds is focused on sharing stories about people who are inspired by birds and dedicated to connecting people with the natural world so that we can learn how to better coexist with nature."
IntoBirds thrives on engaging its audience and encourages fans to submit their bird photography by using the hashtag #intobirds to be featured on the 'FEATURED SNAPS' and 'SNAPS' section site.
Readers can also submit story ideas about people, places and things they'd like to see profiled.
IntoBirds.com recently profiled these remarkable people who have made birds their focus in life:
-Jim Fowler, the former co-host of Mutual of Omaha's Wild Kingdom who is enjoying life today as a backyard birder.
-Contemporary artist James 'Jimbot' Demski from Milwaukee, Wisconsin who paints birds and bots that coexist.
-Karen Kent, an artist from Fairfield, Connecticut who has soared to new heights painting a majestic owl series.
-Christine Peyreigne, a female falconer, and owner of Christine's Critters Inc., a Wildlife Rehabilitation and Education non-profit in Weston, Connecticut who gives injured birds of prey a second chance at life in the wild.
People who enjoy bird watching, appreciate birds, bird photos or reading fascinating stories about birds should visit http://www.intobirds.com and follow @intoBirds on Twitter and Instagram.
About IntoBirds
IntoBirds is an online magazine, community, and resource for all things birds based in Ridgefield, Connecticut. Whether it's nature, art, architecture, engineering, literature, film or fashion, birds inspire creative minds to reach for the sky. Whatever you call yourself: a bird watcher, bird enthusiast or just love birds, we all share a common trait: we are into birds.
Learn more and follow IntoBirds at http://www.intobirds.com , @intobirds and #intobirds.