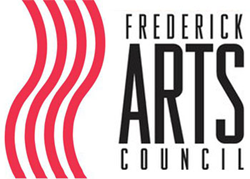 Frederick, Maryland (PRWEB) April 25, 2018
Presented by the Frederick Arts Council, the Frederick Festival of the Arts will be held along Carroll Creek Linear Park in the heart of Historic downtown Frederick, Maryland on June 1st through 3rd. This juried, fine art show features over 100 artists from across the country in more than a dozen mediums. Live music and dance performances take place on four stages, plus artist demonstrations, children's activities, beer and wine gardens and extensive food court are all at this Creekside celebration.
Admission is to the Festival is free. Hours: Friday kick off concert 6:00-8:00pm; Saturday 10:00-6:00 and concert from 6:00-8:00; Sunday 11:00-5:00.SEE ART. DO ART. BUY ART.
Attached: Detailed information and schedule.
Available: Performer photos, art photos, overall event photos
For more information, visit http://frederickartscouncil.org/programs/festival-of-the-arts/.
About the Frederick Arts Council
The Frederick Arts Council invests in a vibrant and cohesive arts community for the people of Frederick County. The organization fosters an environment where the arts flourish in the community through grants and scholarships, arts advocacy, and links to essential resources. FAC is responsible for large-scale programming such as the Frederick Festival of the Arts, Art in the Park, and Frederick County's Arts in Education grants. For more information about the Frederick Arts Council, visit http://www.frederickartscouncil.org.