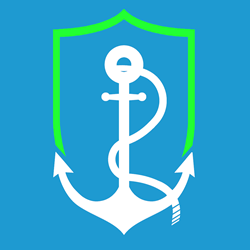 We wanted to bridge that gap between boat owners and enthusiasts, so everyone can enjoy the boating lifestyle.
AUSTIN, Texas (PRWEB) April 24, 2018
Boat with Me, a social app for boaters and water lovers, has officially launched on the iT unes App Store and Google Play store. The app is free to use for both boat owners and boat riders.
The app connects boat owners to water enthusiasts, matching them based on interests like surfing, sailing, fishing, etc. Boat owners can create events, invite crew members, and even use in-app messaging to keep everyone on the event up-to-date. They can also offer suggested donations in exchange for a ride on the boat. While boat owners can create events through the app, riders can choose which kind of event they would like to attend. They can search for relevant trips and find the perfect boating experience. Additionally, both boat owners and riders can connect with others through the app, allowing them to find more crew members and attend events together.
"Ride-sharing has existed for a long time, but there has never been anything like it for boating", said Kyle Greenfield, Boat With Me COO and Ryan Ostrom, Boat With Me CEO. "We've met a lot of folks who would like to get out on the water but can't because they either don't own a boat or don't have access to one. Likewise, we know a lot of boat owners who would love to 'share' their boat with others, but there's not a good tool out there that makes it easy to coordinate with riders. We wanted to bridge that gap between boat owners and enthusiasts, so everyone can enjoy the boating lifestyle. At the end of the day, it's all about making new friends and having a good time on the water."
Boat with Me is partnering with the Victory Cup Derby Day Polo Match at Victory Cheval Estate: 13628 Gregg Manor Rd, Manor, TX 78653 to promote the newest version of their app on May 5. They will be providing complimentary tethered hot air balloon rides in the official Boat with Me balloon. For more information, download Boat with Me in the App Store or Google Play store, visit Boat with Me website or follow the official Facebook page.
About: Co-Founded by Ryan Ostrom and Kyle Greenfield, and based out of Austin, TX, Boat with Me is a mobile app which connects boat owners with boat riders. Boat with Me, Inc. was co-founded in 2017 by Ryan Ostrom and Kyle Greenfield to bridge the gap between boat owners and boating enthusiasts. Ryan graduated from Evangel University with a Bachelor of Science in Psychology, and has worked in the tech industry as an engineer and tech consultant for the last 6 years. Kyle graduated with an Associate's Degree in Criminal Justice, and has been an entrepreneur for the last decade, with a technical background in aviation logistics.