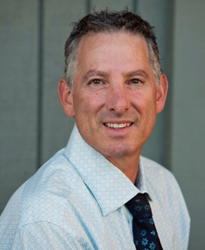 The fact about the SPF rating is that it is determined in a laboratory setting where sunscreen is applied in a precise and controlled manner and thickness...
SANTA ROSA, Calif. (PRWEB) April 24, 2018
According to the latest statistics more than 178,000 Americans are expected to be diagnosed with melanoma this year. A new video featuring Northern California Medical Associates (NCMA) dermatologist Dr. Jeffrey Sugarman sheds light on melanoma, sunscreen and tanning beds. For this presentation, Dr. Sugarman of Redwood Family Dermatology discusses how indoor tanning is a major contributor to the rising number of melanoma cases among young women.
Tragically, melanoma is the leading cause of cancer deaths in young women ages 25-30 and the second leading cause of cancer death in women ages 30-35. Some people have been led to believe that it is safer to get a tan using a commercial tanning bed. Dr. Sugarman says this is clearly not the case. "Indoor tanning beds are definitely not safer than tanning outdoors. Tanning beds emit UVA which is linked to melanoma. This is a huge risk factor for women under the age of 25 who are frequent tanning bed users." Research suggests that exposure to tanning beds before age 30 can increase a person's risk of developing melanoma by as much as 75 percent. "People who use tanning beds have a significantly higher risk of developing melanoma."
Understanding Sunscreens
"While using sunscreen is important, sunscreens themselves can give people a false sense of security against melanoma," explains Dr. Sugarman. "Many products that claim an SPF protection on the package do not always reflect the actual degree of sunscreen a person may actually get."
There are two basic types of sunscreen on the market today. Some contain chemicals to absorb ultraviolet radiation while others rely on particles of titanium dioxide or zinc oxide to block or scatter the light. Both products in fact contain inert chemicals. The SPF rating of sunscreens measures the ability of a product to reduce the amount of UV-B radiation penetrating the skin. A sun protection factor of 10 reduces UV-B penetration by 90 percent, SPF 20 by 95 percent, and SPF 30 by 97 percent.
"The fact about the SPF rating is that it is determined in a laboratory setting where sunscreen is applied in a precise and controlled manner and thickness. People normally only apply about one quarter to one half the recommended amount," he says. "This significantly reduces the protection of sunscreen products." Dr. Sugarman recommends that sunscreen be applied correctly and 10-20 minutes prior to sun exposure and it must be reapplied every 3-4 hours to maintain a protective quality.
"The best prevention against melanoma is to be smart about how much time you spend in the sun, and for prolonged periods of sun activities covering exposed skin with clothing and wearing a hat is by far the best prevention."
Dr. Sugarman's presentation is available for viewing online at the Northern California Medical Associates' YouTube Channel. It can be accessed by following this link: youtu.be/3iyNSNTDQg0
About Dr. Sugarman
Dr. Sugarman is Assistant Clinical Professor in the Departments of Dermatology and Family and Community Medicine at U.C. San Francisco. Board certified in both pediatrics and dermatology, Dr. Sugarman has published many articles on topics ranging from cancer research to childhood eczema. His practice is evenly divided between pediatric dermatology and adult dermatology. To learn more visit the Redwood Family Dermatology online or call 707-545-4537 to schedule an appointment.