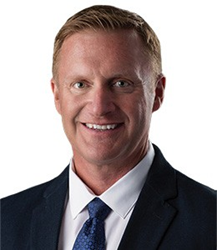 This is a crucial time for us, and I'm optimistic that Mike can help us recast Archbishop Hanna High School into a model for alternative education, one that integrates the latest advancements in competency-based pedagogy, trauma-informed care, and Catholic educational values.
SONOMA, Calif. (PRWEB) April 23, 2018
Hanna Boys Center announced today that Mike Ruyle, Ed.D., will become Hanna's Director of Education and the Principal of Archbishop Hanna High School beginning August 2018.
Dr. Ruyle is currently an associate with Marzano Research (http://www.marzanoresearch.com). He previously served for 28 years as a teacher, athletic coach, assistant principal, and program director in California and Montana, and has also been an adjunct professor and presenter at Montana State University. Dr. Ruyle created and implemented the first fully functional, competency-based model of education in Montana for the alternative program at Bozeman High School and created and led a district task force on the best practices in alternative education. His leadership in competency-based education has made him a sought-after presenter for the Office of Public Instruction, The Mass Customized Learning Summit, and numerous schools and districts both nationally and internationally. He earned bachelor of arts degrees in history and English from the University of San Francisco, and master's and doctoral degrees in educational leadership from Montana State University.
Dr. Ruyle, who has served as a consultant to Hanna Boys Center since last fall, is replacing Dennis Crandall, who recently announced that he is stepping down after 14 years as principal to focus more time on fundraising for Hanna. The two will work side-by-side through the summer before Dr. Ruyle officially starts his new duties in August.
"We're thrilled that Mike has agreed to join our team, and help lead our school to new heights in the years ahead," said Hanna Boys Center CEO Brian Farragher. "This is a crucial time for us, and I'm optimistic that Mike can help us recast Archbishop Hanna High School into a model for alternative education, one that integrates the latest advancements in competency-based pedagogy, trauma-informed care, and Catholic educational values."
About Hanna Boys Center
Since 1945, Hanna Boys Center has changed the lives of thousands of at-risk, motivated youth through faith, education and caring, helping them grow into productive members of society. Hanna exists to help at-risk teens overcome the effects of childhood adversity—to become responsible, productive adults and realize their highest potential. We do this by providing a nurturing and therapeutic residential environment, a tailored educational model, and trained, caring adults who help kids create positive, permanent change in their lives. http://www.hannacenter.org