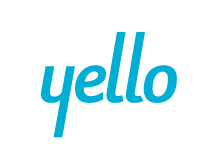 CHICAGO (PRWEB) April 25, 2018
A new crop of graduates is about to enter the workforce at a time of low unemployment rates, creating a highly competitive environment for corporate recruiters. To give these companies the insights on how to recruit and retain the best talent from the class of 2018, talent recruiting software company Yello today released its 2018 Yello Recruiting Study.
This year's Yello survey uncovered a number of interesting data points, including the fact that millennials are more career-minded than stereotypes might suggest. Far from eagerly accepting the first job offer and then happily hopping from one job to the next, these new graduates are focused squarely on career goals. Further, these graduates are more selective in the kinds of companies they want to work for, on both a macro and micro level.
"Campus recruiters will need to change their mindset, especially with how they close candidates," said Jason Weingarten, CEO and co-founder of Yello. "They are dealing with a new batch of graduates who are not basing job decisions on perks or pay, but instead on career path. This explains why they plan to stay at their jobs longer and they're willing to relocate for the right opportunity."
Perhaps related to their career-mindedness, many candidates say they see their experiences during the recruiting process as a reflection of employers, going so far as to turn down job offers after poor interactions with individual recruiters.
"The role the individual recruiter plays is crucial in attracting the best talent," added Weingarten. "High-performing recruiters focus on building candidate relationships, instead of facilitating dozens of non-value added tasks. This is why Yello has been so well received in the market."
Millennials are career-minded

Almost half (48 percent) plan to stay with their company for more than three years.
52 percent say that perceived career advancement and type of work are the most important considerations when accepting a role.
94 percent are willing to relocate for the right career opportunity.
Candidate perception of the employer, from the company itself to the specific recruiter, is everything

70 percent said that the recruiter's role played a major factor in their decision to accept a position.
20 percent said the recruiter was a reason they turned down an offer.
20 percent said they turned down offers because of the speed at which they received them.
1 in 5 say that a company's lack of technology use in the recruiting process could deter them from accepting a job.
Yello also sought to uncover gender-specific insights about new entrants to the workforce, with a special focus on money-related decision-making.
Almost 55 percent of male respondents reported accepting a technology role, whereas only 32 percent of women did.
Women reported lower salary expectations. Almost twice as many men seek salaries of $85,000 or more, and men seek higher salaries overall. This can partially be explained by the prior bullet, as technology jobs are typically higher paying than other fields.
Yello officially released the survey during the 9th Annual 2018 Yello Conference on April 24-25. Read the full report by visiting 2018 Yello Recruiting Study.
Methodology
Yello surveyed over 700 random students and recent graduates in all 50 U.S. states and the District of Columbia. This report aggregates and compiles responses of those respondents who have accepted a full-time position, an internship while still in school or recently entered the workforce. The goal of this report is to provide an easy-to-understand snapshot into Millennial job search expectations.
About Yello
Yello's talent acquisition platform allows the world's leading brands to deliver personalized candidate experiences to every job seeker, resulting in quality hires and faster fills. Our centralized platform is easy to use, enabling recruiters to collaborate with one another to attract and engage top talent. Key hiring statistics provide meaningful insights that lead to more accurate, data-driven decisions while staying on budget. For more information about Yello, visit http://www.yello.co.
Media Contact:
Sammi Berrafato
sammi(at)propllr.com
847.830.5588
###