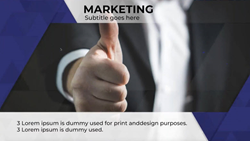 Since launching in September 2015 Viddyoze has been constantly improved and with Viddyoze 3.0 has grown to a very powerful animation and rendering engine
SLOUGH, U.K. (PRWEB) April 24, 2018
Viddyoze launched its first version beginning September 2015, and ever since has grown to a product with a wealth of functionality that is provided for little cost, and Viddyoze 3.0 is no difference to this, but after this launch the pricing model will change, so interested people may want to take advantage of getting fully now.
What is changing in the new Viddyoze 3.0, which launch starts May 1st at 11 AM EST and ends on Friday, May 4 2018 at midnight? But through the following link interested people may be able to have a sneak preview and see example videos.
See more in this Viddyoze 3.0 review
Since launching in September 2015 Viddyoze has been constantly improved and with Viddyoze 3.0 has grown to a very powerful animation and rendering engine to date that cuts down the rendering time even in peak hours, and so users don't have to wait for your Viddyoze video to be generated, but there is much more to tell about Viddyoze 3.0.
Some people misunderstand what Viddyoze is and so first lets clarify that Viddyoze is not a video editing software, but through its customizable templates, users are able to generate highly professional assets that can be used within their videos, such as logos, alfa (put on top of your videos), intros, outros, transitions, backgrounds, lower thirds, life actions, although a, titles and social media animations and additionally in our allows adding audio.
By adding these elements to their initial simple video they are turning it into a professional marketing machine. Some of the templates can be even used for short promotional video by themselves.
Viddyoze 3.0 - A wealth of improved functionality and new features
Adding a complete new template style – Viddyoze Extended - that allow users to create longer videos like "mini business promos" inside Viddyoze 3.0, based off templates created for multiple niches and industries.
Improved Viddyoze User Interface:
The new interface allows users to find the template they just need by searching or filtering by duration, templates for logos, text or by color/branding and user rating.
Users can also sort the templates by newest, oldest, popular, feedback score and feedback count.
The new innovative Viddyoze life preview feature which allows users to see how their video will be looking like within seconds, before they send it for rendering.
Now users can also see the new progress bar, so they get a clear indication to how long it will take to render.
In the "my videos" section, users can download all the videos they have rendered and can classify them by category, sort or search by name.
Reaching already almost 1000 professional templates. The latest Viddyoze templates even allow changing colors of not only the background/text, but also the graphical animated objects within the templates.
See more in this Viddyoze 3.0 review
All the above updates will be running out to all existing accounts completely free, but interested people should be aware that Viddyoze 3.0 will be moving in June 2018 to a marketplace model, which means that instead of lifetime access to all the templates, there will diverse packaging offerings:
During the Viddyoze 3.0 launch beginning in May, new users can get 170 templates for a one-time fee, which include 10 Viddyoze extended templates, having the opportunity to see those and then add them to their account.
Allowing to add templates to their Viddyoze account – compare the templates they already own against the new ones or the templates they missed back and select them. The same is true for existing template club members.
Once Viddyoze moves to marketplace model users will not be able to join the Viddyoze club anymore, but Viddyoze will be offering the option to purchase any template they don't have in their account already for $10 per one-time render. There is more to come about marketplace offering.
Once the Viddyoze 3.0 launch is over it won't be opened again, so interested people may want to take a chance to grab these templates for one-time price.
This is also going to be one of the last chances to join the template club and the pricing is going to change with the June Marketplace model for any NEW members.