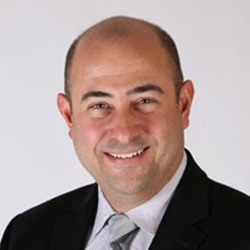 "Our insights can help bridge the gap by finding the right path to data monetization that translates into millions of dollars for mid-sized companies."
PHILADELPHIA (PRWEB) April 24, 2018
Integress, a leading regional data strategy and IT services firm with a focus on mid-sized businesses, today announced it will attend and present at Talend Connect 2018, taking place May 8-9 at the Brooklyn Bridge Marriott in New York, NY. Integress' Founder and CEO, Dave Taddei, will present in a breakout session on Tuesday, May 8th at 2:30 PM, entitled "Monetize Your Data and Impress Your Boss." This session will uncover the business outcomes that C-levels want out of data and help communicate these outcomes in an understandable way. To register for the event and sign-up for this session, click here.
Integress helps customers accelerate their path to data monetization using Talend's data management solutions together with their own managed data services. The combination of Integress' industry expertise with Talend's data management solutions helps companies better organize, manage and monetize their data to achieve improved business outcomes with financial advantage—i.e. new revenue streams, competitive intelligence, increased profit, and sustainable customer value.
"The IT staff are the lifeblood of a most companies and whose data initiatives can often be overlooked or under-celebrated due to lack of visibility at the executive level. Our insights can help bridge the gap by finding the right path to data monetization that translates into millions of dollars for mid-sized companies." said Dave Taddei, Founder and CEO at Integress. "Our partnership with Talend helps to accelerate strategic roadmaps with modern data integration and BI tools and advanced analytics."
Talend Data Fabric is a unified, open source-based, integration platform that combines all Talend's products into a common set of powerful, easy-to-use tools for real-time or batch, big data and application integration with governance, either on-premises, in the cloud or across multiple cloud environments. Talend completely disrupts the current data economics market and helps companies put more data to work by delivering:

A single platform that runs anywhere, enables everyone, automates everything and is collaboratively governed;
Intuitive, role-based apps that enable self-service;
Highly intuitive, machine learning-enabled capabilities;
An automated, server-less architecture;
Flexible pricing.
"Talend's powerful cloud and big data integration and management solutions coupled with Integress' deep expertise in how mid-sized businesses can monetize data make an unbeatable team for helping customers find new routes to market, increase revenues and overall business success," said Rolf Heims, senior director, Global Partner Alliances, Talend. "Organizations looking to generate business insight through real-time big data analytics should take a good look at what this powerful partnership has to offer."
About Integress
We are focused on everything data. Integress helps organizations monetize data as a strategic asset and profit center—new revenue streams, competitive intelligence, increased profit, and sustainable customer value. Since 1998, Integress has supported organizations with data strategy through IT execution in complementary roles of IT strategist, data scientist, data architect, data developer, project leaders and mentors. Its consultants execute business strategies, share knowledge, and evolve data management and intelligence practices alongside CxOs, in-house IT staff, and business users. Headquartered in Philadelphia, PA. Integress: The Data Monetization Company. For more information, visit http://www.integress.com and follow us on LinkedIn and Twitter: @Integress_Data.