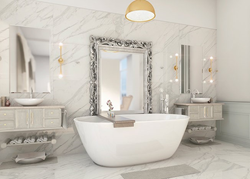 Traveling together is a great way to experience romance. Ecuador has many options for reconnecting with your partner - in the city or in nature
QUITO, Ecuador (PRWEB) April 23, 2018
FOR IMMEDIATE RELEASE
Latin Trails
CONTACT: Nancy Harrison
TEL: 307.421.4473
E-MAIL: nharrison@adventuremedianews.com
WEB: http://www.latintrails.com
6 Most Romantic Places in Ecuador
Latin Trails offers free guide
Quito, Ecuador – Latin Trails, based in Ecuador is the foremost tour operator and Destination Management Company operating in Ecuador, Galapagos and Peru. They have recently published a new e-book which is a terrific guide to the most romantic destinations in Ecuador.
For those who want to share a special experience full of adventure, nature and beauty, Ecuador is a great destination. It is a country with a mosaic of options to discover with your special one!
1. Mashpi Eco Lodge, located in virgin sub-tropical forests only three hours' drive from Quito. Surrounded by nature including orchids, birds, waterfalls, couples will rediscover the love they have for each other.
2. Tren Crucero is a train across Ecuador. Guests will spend four days in a very intimate setting- full of comfort and luxury. Taste the ancestral cuisine and try the flavor of Ecuadorian traditional food, view the changing scenery from the mountains to the coast.
3. La Ronda neighborhood in Quito. For those who seek a very special and romantic place to visit as a couple, the La Ronda neighborhood offers the perfect setting for a love story complete with intimate restaurants and luxury hotels along with patios and ancient streets.
4. Papallacta is a special place located in the high mountains of Ecuador. Swimming together in volcano water will revive the love in you. At Termas de Papallacta Spa, swim hot spring pools from natural spring water or in a polar cold pool from the river.
5. Galapagos Cruise - The perfect and the most romantic way to visit the Galapagos Islands is cruising it – allow yourself to fall in love with the colors, the animals, the places, the weather, and the energies of an archipelago full of rare wildlife. One of the most romantic experiences is a private dinner with the sunset as a backdrop at the al fresco dining area. The cuisine provides the best seafood from the islands, made with fresh ingredients and prepared by professional chefs
6. Baños de Agua Santa is a beautiful destination located next to Tungurahua volcano. A stay at the Luna Runtun hotel, located in the middle of 135 hectares of Andean forest offers a romantic place to enjoy as a couple with a variety of pools with natural hot spring water, full of minerals from the volcano. These natural minerals are good for keeping a healthy body and rekindle love and intimacy.
Latin Trails can plan a custom-made trip to meet the special interests and budgets of travelers; including these destinations that are perfect for romance. Download the e-book for additional information about these romantic destinations and packages. They will provide trip planning information, destination guides, tour suggestions, itinerary ideas, hotel descriptions and all trip details. All booking includes 24/7 concierge services to look after each guest while in South America.
###
About Latin Trails
Latin Trails is a boutique travel company that specializes in luxury experiential travel. They share the highlights of Ecuador as well as off the beaten path opportunities to discover hidden destination gems of South America. Their service is backed up by a 24/7 adventure concierge service that looks after every guest's trip and enhances their experience by being their personal travel assistant. As an inbound tour operator and a partner for Ecuador, Galapagos, Peru and South America they can help individual travelers and travel agents and tour operators book all hotels, transportation, sightseeing and every detail of the itinerary requested by clients. Their goal is to save travelers time and money while providing tips that only insiders know about these destinations.