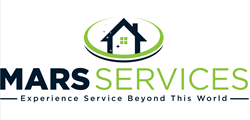 "This talented group of individuals represents the elevated level of integrity, energy and commitment to customer service that we value, and we are honored to have them join our team." - Charles Marlow, President of Mars Services
HALTOM CITY, Texas (PRWEB) April 24, 2018
Mars Services has recently expanded its talented leadership team with several key management hires. Reuben Garcia has joined Mars as Plumbing Manager, Casey Powers as Electrical Manager, Jason Askew as Resurfacing and Painting Manager, Len Hill as Pest Control Manager, and Andy Byrge as Senior Project Manager.
The recent hires will help support continued customer growth across Mars' business lines, including its new service focused on renovation, remodeling and maintenance for single family residential investors.
Charles Marlow, President of Mars Services, stated, "This talented group of individuals represents the elevated level of integrity, energy and commitment to customer service that we value, and we are honored to have them join our team."
About Mars Services: Mars Services is a market-leading service provider to customers in the multifamily, residential and commercial markets in the Dallas-Fort Worth Metroplex. Mars Services aims to be its customers' first call for carpet cleaning, countertop resurfacing, HVAC, plumbing, electrical, housekeeping, painting, carpet repair, 24-hour water restoration, tile and grout cleaning, odor control, upholstery cleaning, dryer vent and AC duct cleaning, trauma scene clean-up, tub resurfacing, maintenance, make-ready and pest control services. Mars is a member of The Garden Group network of companies, a family-owned diversified holding company in Dallas, TX that aims to give aspiring entrepreneurs a competitive edge through access to capital, advice, administrative services and other operational support.