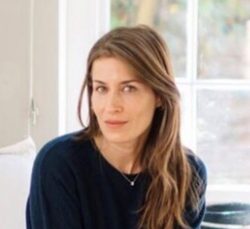 "Increasingly, studies are showing that integrating complementary medical therapies like acupuncture with fertility treatments like in vitro fertilization (IVF) can increase live births and improve health outcomes for moms and babies"
VANCOUVER, British Columbia (PRWEB) April 25, 2018
More than 400 natural fertility practitioners from around the world will be flocking to Vancouver to attend the fourth annual Integrative Fertility Symposium (ifsymposium.com/), April 26th to April 29th. The sold-out conference brings together reproductive endocrinologists, urologists, Drs of Traditional Chinese Medicine (TCM), naturopaths and Functional Medicine specialists, all with the one goal of creating healthy babies.
One of the notable researchers and presenters is acupuncturist Karin Gillerman, LAc, BSc (Hons), MBAcC, lead author of a ground-breaking new study, "The Impact of Acupuncture on IVF Success Rates," conducted at Homerton University Hospital, Homerton Fertility Centre, London, UK. https://www.telegraph.co.uk/news/2016/07/04/acupuncture-doubles-chance-of-having-a-baby-with-ivf-study-sugge/
The study, which uses a standardized protocol of acupuncture treatment agreed by 15 international acupuncturists, found that the ongoing pregnancy rate in a group of women who underwent the acupuncture protocol with IVF was significantly higher (53.1%) than the pregnancy rate of the non-acupuncture IVF group (27.5%).
"We assume the reason for the impressive results was the use of a standardized protocol that was tailored by professionals in the field (Smith et al 2012). The protocol uses acupuncture points to stimulate blood circulation to the ovaries in order to achieve good follicle quantity and size. It also uses points to stimulate blood flow to the uterus and improve the uterine lining, as well as points to relax the patient. This study is unique as it's the first one to use the Delphi consensus protocol," explains Gillerman.
"Increasingly, studies are showing that integrating complementary medical therapies like acupuncture with fertility treatments like in vitro fertilization (IVF) can increase live births and improve health outcomes for moms and babies," says Dr Lorne Brown, conference founder and organizer and clinical director of Acubalance Wellness Centre in Vancouver, BC (acubalance.ca).
For Rajwinder Panesar-Walawege the journey to motherhood has been a physically and emotionally difficult one. She suffered two ectopic pregnancies (where the fertilized egg implants in the woman's tube instead of her uterus) and lost both her tubes. After two failed in vitro fertilization (IVF) attempts, she finally turned to Dr Brown at Acubalance.
"What impressed me about Dr Brown was how incredibly thorough he was," says Rajwinder. "He did all sorts of tests and left no stone unturned in trying to figure out why my IVF cycles had failed. I had a personalized treatment plan that included herbs and regular acupuncture as well as diet and stress reduction recommendations that helped me feel more balanced and get my body in the best shape possible for my IVF."
The popularity of this symposium speaks to the groundswell of demand for integrative fertility treatments and the paradigm shift happening in fertility care.
"Western medicine is brilliant at getting the egg and sperm together, but it doesn't have all the tools for treating either the underlying cause or the anxiety and distress that is associated with infertility. More wholistic approaches work to correct imbalances that may be affecting the health of the egg and/or sperm or the receptivity of the uterus. And acupuncture, in particular, has been shown to reduce stress, balance hormones and increase blood flow to the reproductive organs," says Brown.
Science is showing that imbalances in hormones like insulin, thyroid and cortisol (a stress hormone) can interfere with a woman's ability to ripen or release an egg or with implantation or the ability to carry a baby to term.
In addition to regulating stress hormones, acupuncture appears to improve blood flow to the ovaries and the uterine lining, create a supportive ovarian environment for the maturing follicles, and improve the receptivity of the uterine lining.
After months of herbal treatment, acupuncture, and a significant weight loss from following the Acubalance Fertility diet, Rajwinder was finally ready to try IVF again. She was able to produce 20 eggs (an unusually high number for a woman over 40) and managed to get pregnant on her second try at IVF.
"Dr Brown worked with me throughout my entire pregnancy, and I was in superb health the whole time. It was a dream pregnancy." Rajwinder carried her twins to term and gave birth at 38 weeks to two healthy baby boys. "It's like a dream come true."
Acubalance Wellness Centre (Acubalance.ca) is Vancouver, British Columbia's leading reproductive wellness clinic, specializing in natural integrative care for fertility, pregnancy, and women's health. Internationally known for its integrative and multi-disciplinary treatment approach for male and female infertility, Acubalance has helped thousands of women and couples find the way to conceive and have a healthy baby.