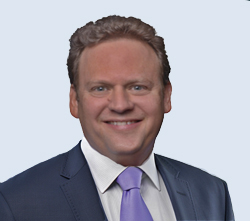 Many property owners and buyers become victims of scams on a regular basis
AURORA, Colo. (PRWEB) April 26, 2018
Best-selling author, real-estate maestro and a seasoned investor, William 'Bill' Bronchick has shared another eye-opening post on his informative website that reveals scams in the world of real estate like never before. Bronchick is the founder and CEO of the Bronchick Consulting Group, and in a recent post on his website, he has revealed the list of top five scams faced by the scamming victims in the world of real estate.
"With my blog, I am playing my role raising awareness and protecting a lot of people because many investors and realtors step into this industry each year while many property owners and buyers also become the victims of scams on regular basis," said William Bronchick, while talking about the scamming issues. "From short sale scams or frauds to shoddy repairs and the bogus appraisal scams, there is a lot that people need to learn and my goal is to simplify everything for them on my website," he added. Besides being a bestseller author of several publications, Bill Bronchick is also an influencer, a seasoned investor and a mentor to many aspiring real estate investors.
Unlike most successful realtors and investors, William Bronchick does not charge any money to share knowledge through this website. His goal is to get the maximum education and awareness to the general public without charging them anything. However, for those who want to make a full-time career in this industry, Bill does offer dedicated coaching and consultation services that have been benefitted by a large number of many aspiring real estate investors and entrepreneurs. His advanced real estate investment courses are also a source of guidance for many dedicated individuals.
To read this latest article by Bill Bronchick, please visit the link below:
https://www.legalwiz.com/beginners-guide-scams-to-avoid-in-real-estate-investing-by-william-bronchick/